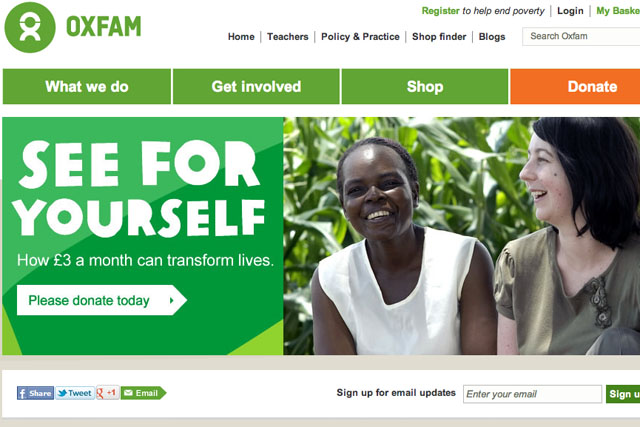 The charity has updated its logo, with a different font and shade of green. The country name from each branch of Oxfam has been dropped in some territories, such as in the case of Oxfam GB. A affiliate of countries, including Australia and America, will retain the previous identity, however.
The brand relaunch coincides with an overhaul of Oxfam's digital platform, in an effort to enhance the user experience.
The latest identity has been rolled out across Oxfam's website and ecommerce store. It will gradually be extended across all Oxfam collateral, including the charity's UK high-street stores.
The digital work has been handled by Code Computer Love, as part of an 18-month project. This also includes a new content management system to create a 'richer' user experience across the charity's various pages and sites.
In addition, the charity plans to roll out an events and communities platform in September, providing a space for supporters to interact as part of the update.
Sarah Jordan, head of digital communications at Oxfam, said that one of the challenges the brand has faced is the breadth of its online offering.
She added that the revamped platform was an 'important milestone' in the 'digitising' of the charity.
UPDATE: It was originally understood that Oxfam would be dropping its 'Be Humankind' strapline, which was introduced four years ago, but the company has said it is "reviewing" it.
An Oxfam spokeswoman said: "In the UK the global brand identity will work alongside Oxfam's strapline Be Humankind. However we will be reviewing Be Humankind in the sense of checking it is still relevant and meaningful for UK audiences in the context of the global identity."