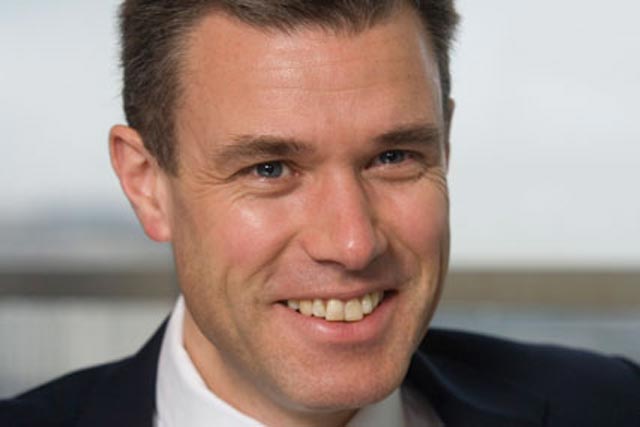 Richards, speaking in the final session at yesterday's Oxford Media Convention, outlined not only the media regulator's plans for the next couple of years, but also some trends it saw as being of particular interest.
He opened by saying he would not comment about anything to do with Ofcom's study of News Corporation's bid for the remainder of Sky on media plurality, and said the last months had been "pretty tough". This was not because of Sky matters, he said, but due to the 25% reduction in Ofcom's budget in response to the tougher political and public spending climate.
Richards said a redundancy programme was nearly complete and divulged "you will see some younger faces in more senior positions."
Trends highlighted by Richards included the growth of online video, the eruption of the "mobile data volcano" and the pressure on mobile data network capacity, and the resilience of television.
Richards said: "It looks like TV is becoming the cockroach of the internet apocalypse. Whatever the internet revolution throws at it, it survives and survives...TV viewing over the past five years is up, not down."
But he was on the side of those recently installed television executives pushing for change despite the advertising recovery.
Richards said: "When I hear David Abraham and Adam Crozier and others keep talking about the structural challenge and the need to make change and the need to avoid the temptation of complacency as the cycle turns and begins to favour spot advertising again, I very much agree with them.
"Free-to-air commercial TV needs to work ever harder to adapt to become a cross-platform proposition and one less reliant on the traditional delivery of sales relationships and assumptions of the past.
"Here again, I think Ofcom has an important contribution to make. I've said for some years now we would like to see a significant revision to the framework of regulation in this area, to move from the analogue age that was with us still in the last Communications Act, to the digital age which is the everyday reality for the next legislation."
Earlier in the day, Jeremy Hunt, culture, media, sport and Olympics secretary, prepared the ground for a new Communications Act, pledging that his department would produce a green paper by the end of the year with a view to bring a new Act into force by 2015.
Hunt said he was prepared to "radically rethink" and consider removing regulation in some areas, although he did not outline what they could be.
Whether or not CRR will be removed, Richards was clear there were plenty of other hot potatoes – or in his parlance "vexed questions" – Ofcom would deal with this year.
One is responsibility for dealing with illegal filesharing under the provisions of the Digital Economy Act.
Richards said: "It would be a braver man than I who could predict exactly where [the problem of breach of copyright online] will end up. I don't think anybody really knows how the current proposals will fare, if and when they are implemented. [ISPs TalkTalk and BT are to have their legal challenge to the Digital Economy Act heard in March.]
"But we are on course to play our role in June this year, with a code and an enforcement project and an assessment in the second half of 2011 and 2012."
The regulator is set to publish its first proposals on net neutrality, an area of friction between broadcasters and telecoms companies, in the next few months, having been handed responsibility as part of the EU framework.
Richards was brief on the subject, saying simply it was becoming more important "as video providers require greater and greater certainty over the quality of service on both standard definition and high definition".
Earlier in the afternoon, Mark Thompson, BBC director-general, raised concerns about ISPs' commitment to net neutrality, in a speech justifying the BBC's impact on and interest in content distribution.