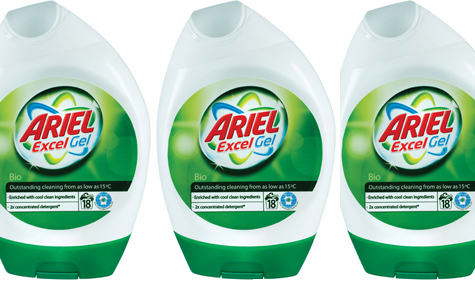 P&G announced its deal with the International Olympic Committee today (28 July), becoming the 11th global sponsor for London 2012, as revealed by Marketing magazine. The International Olympic Committee is still hoping to sign a 12th sponsor.
The consumer giant, owner of brands including Ariel and Pampers, will use its "Proud Sponsor of Moms" strategy for the London 2012 sponsorship. It was initially seen at this year's winter Olympics in Vancouver and includes mothers of famous athletes.
Mothers of athletes including Usain Bolt, Michael Phelps and Paula Radcliffe appeared at a launch in London today, where the announcement was made. They will also be part of the London 2012 campaign.
P&G described the 10-year deal as the "most far-reaching global partnership", based on the depth of the company's reach – it says that its products reach four billion people worldwide.
Individual brands swill sponsor athletes and national teams, while P&G will sponsor families of Olympians as a corporation.
P&G is also producing what it calls a "Momumentary Project" – a series of videos telling the stories of Olympians as seen through the eyes of their mothers, asking what it takes to raise an Olympian.
Vancouver was a testing ground for P&G sponsorship and the company said that afterwards, favourability ratings went up and it achieved greater market share. It also reports a $100m rise in incremental sales.
Marc Pritchard, global marketing and brand building officer for P&G, said: "We know from our successful results in Vancouver that this is about much more than a sponsorship. For P&G, it's about partnering with the IOC to make life better for athletes, moms and their families, as we take the Olympic movement to our four billion consumers around the world that our brands already serve."