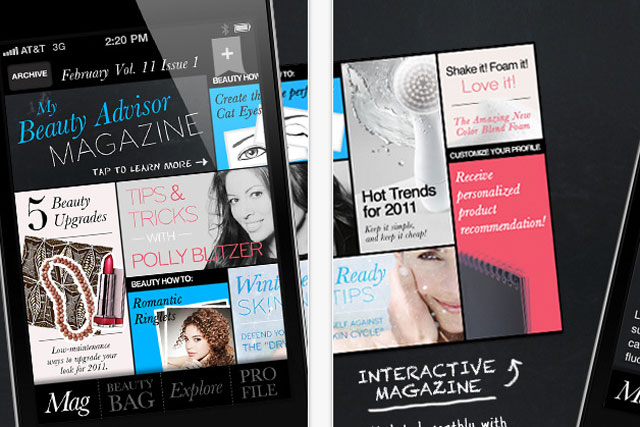 The 'My Beauty Advisor' app has been developed by Densebrain and is available for iPhone and Android.
P&G claims the app is a "comprehensive, multi-faceted beauty" application that creates a virtual beauty experience for consumers.
It lets consumers look through ranges of products from P&G's Clairol, Covergirl, Olay and Pantene beauty brands.
Users can also browse a free magazine, have a beauty consultation and add products to a virtual "beauty bank" that saves information about consumers' personal choices.
Kevin Hochman, marketing director for Olay, Secret and Venus, said: "Our customers continue to tell us they need guidance to decide which beauty products to use and how to use them to get the look that they want.
"That's why we created 'My Beauty Adviser,' to help women find the best answers in a quick and fun way while on-the-go.
"We wanted to provide our customer with a free, interactive platform to help her make confident decisions about her beauty purchases and believe 'My Beauty Adviser' accomplishes that goal."
In April, Procter & Gamble launched a free monthly digital magazine to drive up its online offering, www.supersavvyme.com.