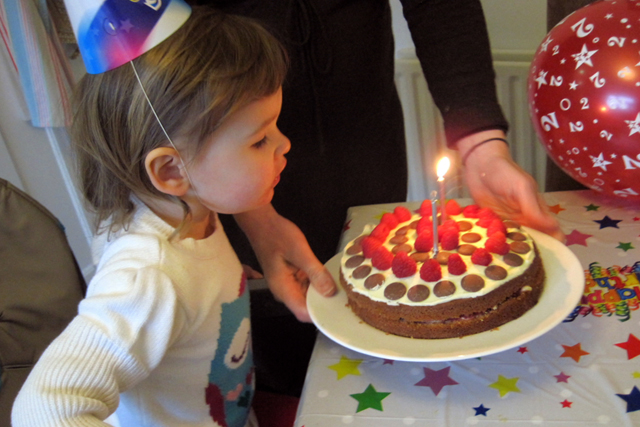 The campaign, created by Wieden+Kennedy, includes a TV ad supported by print activity.
The activity will run over the course of the next 18 months in the lead up to the London 2012 Olympic Games, of which P&G is a sponsor.
The TV ads features a selection of family photos, collected from P&G employees, to demonstrate how mums are "never the focus but always there", the company said.
The ad ends with the slogan "P&G: Proud sponsor of mums", and shots of a selection of P&G brands, including Ariel, Duracell, Fairy, Gillette, Pampers and Olay. The initial print activity consists of an "open letter" that thanks mums.
Irwin Lee, managing director and vice president P&G UK and Ireland, said: "For more than 80 years in the UK, mum has been our boss. Mums have driven our product innovation and our marketing communications and we're putting them at the heart of this campaign too. We're using our voice to celebrate and reward mums and recognise their sacrifices.
"Leveraging the scale and collective reach of P&G's brand portfolio takes our brand marketing to a new level.
"Today's consumers expect transparency, authenticity and honesty from the products that they buy and the companies that make them, and unifying all of our brands into a holistic advertising campaign is the perfect way to meet this expectation and to grow our business."
The UK campaign follows activity created by W+K for P&G around its sponsorship of the Vancouver 2010 Winter Olympics, which used the "Proud sponsor of moms" strapline.
According to P&G, the campaign delivered $100m in incremental sales and a 30% improvement in brand recall for P&G ads.
P&G is an official Olympic worldwide partner in the personal care and household products category. The deal, which includes the London 2012 Olympics, lasts for 10 years until 2020.
P&G is part of The Olympic Partners (Top) programme, which gives brands worldwide marketing rights to the Winter and Summer Olympic Games. Other worldwide partners confirmed for London 2010 are Coca-Cola, McDonalds and Visa.