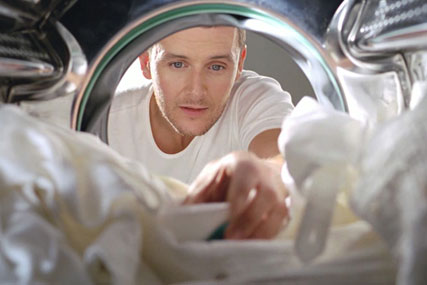 Speaking to Marketing today, Peter White, director for global sustainability at P&G, said the goals set out in yesterday's webcast were "communicated through a corporate level" and claimed P&G "talks to customers through our brands".
He said: "Powering our plants with 100% renewable energy is not something you would stick on a pack."
Instead, he said that specific messages would be pushed through branding, such as the latest sustainable washing product from Ariel.
He said: "Individual products, like the Ariel Excel Gel that washes at low temperatures and saves energy, are the specific messages.
"By 2020 we want to get 70% of all washing machine loads done in cold water, which entails [using] the message on packs and communicating it to consumers."
The Ariel gel allows people to wash clothes on a cold setting but get the same results as they would from a hotter wash.
The company also announced short-term plans to reduce the packaging it produces by 20% per person and to change the amount of petroleum-based materials used in packaging to renewable materials by 25% by 2020.
P&G has already started putting this into practice. Last month it announced the use of sugar-cane derived plastic for some of their leading beauty brands, including Pantene Pro-V, Max Factor and Covergirl. The sustainable packaging is set to be brought out next year.
White said: "One is a change goal and one is a reduction goal and they both go hand in hand."
The company has promised to power their plants with 100% renewable energy, send zero consumer and manufacturing waste to landfills, and use 100% renewable or recyclable materials for all products and packaging, though P&G has admitted this may take decades to complete.