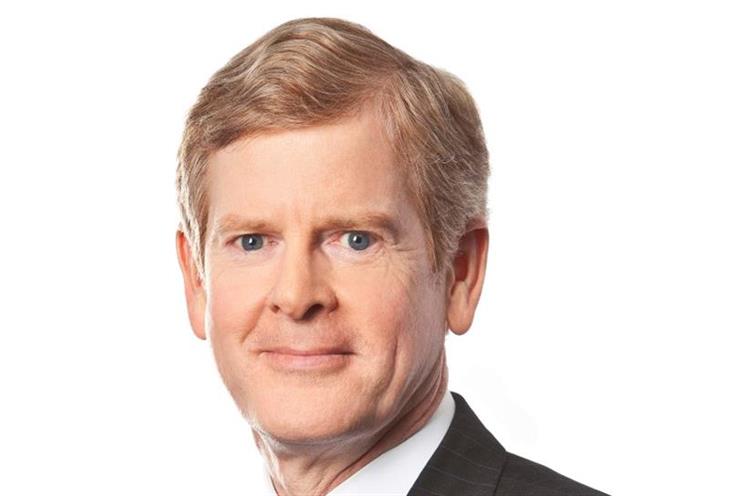 The maker of Duracell, Head & Shoulders and Gilette, reported a fall in sales of 5.2 per cent, down to £48.8 billion from £51.5 billion in 2014.
Its chief financial officer, Jon Moeller, told analysts there were more savings to come in the coming years, and said most of the savings would be reinvested in stronger advertising programmes.
In a conference call, chairman and chief executive AG Lafley promised to deliver stronger growth in the coming year and said savings and production costs moved into media.
It comes at a time of big changes for P&G, as David Taylor prepares to succeed Lafley as chief executive. Earlier this month, the company agreed to sell off 43 of its brands, including Wella and Max Factor, for $12.5 billion (£8 billion).
James Pattinson, the chief ordnance officer at Reluctantly Brave, and a former P&G brand marketer, said Taylor's biggest challenge will be balancing 'blue-chip' culture with the risk-embracing culture of smaller competitors.
In an article for Campaign's sister title Marketing, Pattison said: "Taylor has worked for Mr Lafley for 20 years and will have been carefully groomed for succession. He is a product of the very system that he needs to evolve.
"I know from personal experience at P&G that there is a restless desire to improve, change and reach for better solutions. But at the same time P&G may benefit from a culture that is more innovative and more willing to take risks. In P&G's case, incremental changes could add up to a significant change in overall performance.
"Taylor could, for example, consider introducing what we refer to as a 'Profense' approach. This is combining a defensive strategy (protecting what's important) with a proactive, forward moving strategy - adding small elements of innovation into everyday P&G processes in order to enact cultural change.
"But brand teams would need to feel empowered to take risks with internal process to achieve this, which can be a challenge at a business the scale of P&G."
Taylor will replace Lafley as chief executive in November.