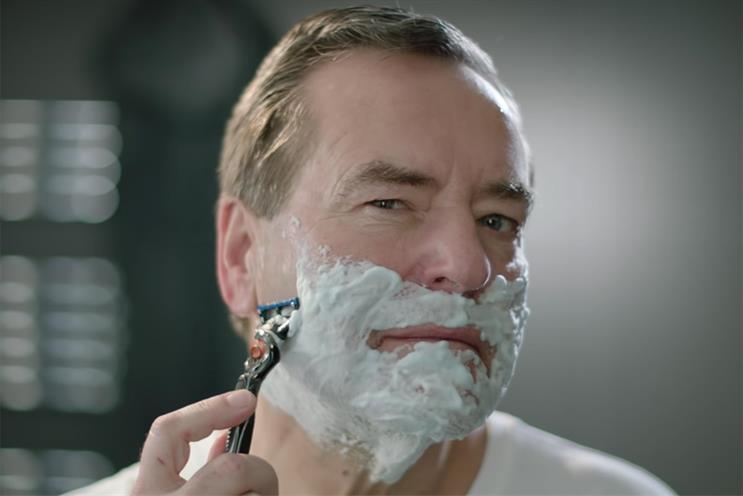 A healthy competitive environment is pushing both Procter & Gamble and its competitors to increase marketing spend, according to the FMCG giant's chief financial officer Jon Moeller.
P&G reported sales of $16.5bn in the first three months of 2019, up 1% year on year. Once the impact of exchange rates, acquisitions and divestitures is taken out, this figure goes up to 5%.
In line with recent quarters, P&G's beauty and fabric & home care were the best-performing divisions, with organic growth of 9% and 7% respectively, while grooming, which includes Gillette, continues to be hardest hit, with organic sales down 1% and net sales declining 8%.
In most divisions, P&G benefited from growing sales volumes, positive change in mix (meaning consumers switching from lower-priced to more expensive options) and inflation.
Speaking on a call to analysts, Moeller attributed the results to P&G's strategy of "superiority" across five touchpoints: products, packages, brand communication, in-store execution and consumer value.
Asked if P&G's performance would lead to increased competitive battles, he said: "We have very strong and capable competition, and we've indicated we expect a strong response to our share gains."
However, Moeller pointed to "three very positive developments in the market": a slight positive movement in marketing growth, changes to pricing "occurring where it needs to occur" and a reduction in promotional levels. In the US, he said, the volume of products sold on promotion was down 5% from a year ago.
"And marketing spending is up," Moeller added. "You see that pattern in our results and in other results. And that's a fairly constructive set of observations or dynamics."