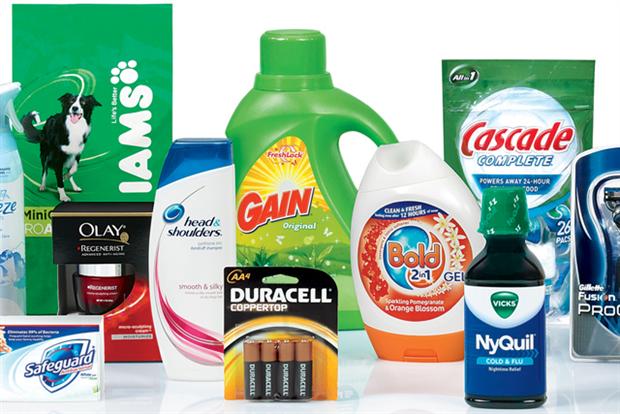 Like for like sales over the three months to December fell to $20.2bn. Net sales fell across all categories and P&G said devaluation of major currencies had impacted performance.
Net sales across beauty, hair and personal care fell 6%; sales across grooming fell 5% and fabric and home care sales dropped 4%. However four out of five categories reported organic growth - with overall organic growth up 2%, the company reported.
On a call to investors, CFO Jon Moeller said the company would continue to improve marketing efficiency and productivity through an "optimised" marketing mix, driven by "new, more efficient digital media".
"We have quietly strengthened and invested in all of our digital capabilities including mobile, search and social with a wide range of partners," he said.
"More than 30% of our working media is now digital. We have developed proprietary systems to target digital media more precisely and more efficiently."
He added the company had an opportunity to drive further marketing spend efficiencies as the business continued to focus on driving productivity improvement.
P&G is set to wield the axe on up to 100 of its least profitable brands over the next two years in a bid to streamline costs and refocus on its core brands.
Read next