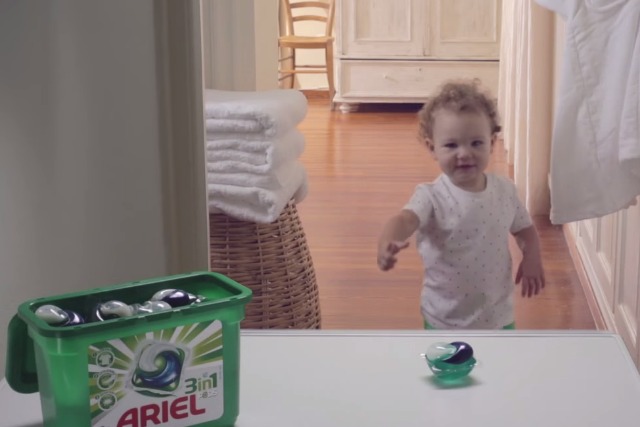 The FMCG giant has kicked off a safety campaign as part of an industry wide initiative to raise awareness of the dangers that accidental exposure can pose.
The campaign comprises of a 20 second TV ad, which aired last night during the break of ITV's The X Factor, and a Facebook campaign. The ad shows young children learning and exploring by biting into things and a child reaching for an Ariel liquitab before a warning parents to ensure they are kept out of reach.
It is part of the brand's "voluntary stewardship programme", which P&G launched in 2012 with the wider EU Detergent Industry Association. It was formed following multiple reports of children being hospitalised after biting into and ingesting liquitabs and pods, causing burns and poisoning.
P&G said it had been working closely with "relevant authorities, poison control centres and industry groups" to help prevent accidental exposure and that consumer safety was of "paramount importance" to the business. The campaign was part of that effort, it said.
The campaign forms part of European industry wide initiative 'keep caps from kids', sponsored by P&G, Henkel & McBride and Unilever.
Read next