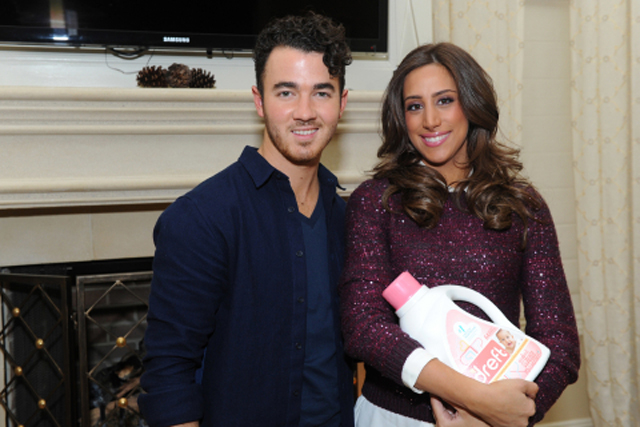 While many celebrities have been known to sell the rights to what many would deem private moments, this is typically for occasions such as weddings, with the proceedings exclusively covered by media brands such as OK! and Hello!.
But Jonas, a member of sibling musical outfit The Jonas Brothers, took the concept to a new level with a deal signed giving Dreft exclusive content on the birth of their baby.
The terms of the partnership appeared to have been honoured by the Twitter-prolific Jonas. The expectant father found time to share bite-sized nuggets of Dreft-sponsored wisdom with his Twitter followers, including: "#babyjonas is on the way!! Follow dreft for all the updates!!!!!!!!"
Other tweets included: "Love using @Dreft as we prepare for Baby Girl! Follow @Dreft for exclusive content from our growing family!"
His wife Danielle had also been tweeting during the pregnancy about how excited she was to be using the detergent brand.
Meanwhile, expectant brand Dreft geared up for the birth during Danielle's labour – "Waiting to welcome #BabyJonas" it tweeted. "We're as excited as you are!" and "What a day! We'll bring you the first photo of #BabyJonas as soon as she's born".
News of the birth (on 2 February) was shared with Facebook and Twitter users via the brand's accounts. P&G said that its tweets gained 43,000 retweets on the day of the birth.
On this day, a little star was born. Meet Alena Rose Jonas. #BabyJonas pic.twitter.com/Wm0LoXDwCb

— Dreft (@Dreft) February 2, 2014
The deal was announced in December last year, when P&G said that to launch its 'Amazing Baby Days' mobile app, it had partnered with Kevin and Danielle, "to capture the special moments of their journey to parentgood."
In its press release, P&G added: "Throughout the coming weeks, consumers can view exclusive content from the couple as they prepare for their upcoming arrival on Dreft's Facebook page (www.facebook.com/dreft) and Twitter handle (www.twitter.com/dreft)."