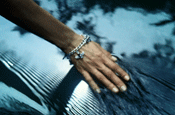 The incumbents, Miles Calcraft Briginshaw Duffy and Starcom, will repitch for the business. The process is being handled by the AAR.

The review is part of a process instigated by the company's owner Carnival that will affect all of P&O Cruises key suppliers.

P&O Cruises runs cruise holidays to 90 countries and is run separately from P&O Ferries, which manages ferry lines between the UK and Europe.

Last month, P&O Cruises embarked on a customer acquisition marketing camp-aign, created by Entire, following successful test activity that ?targeted 35- to 45-year-old professionals who had never considered a cruise holiday.

In June, the company relaunched its website to try to attract younger customers. The brand also launched a search campaign, which was developed by Yucca.