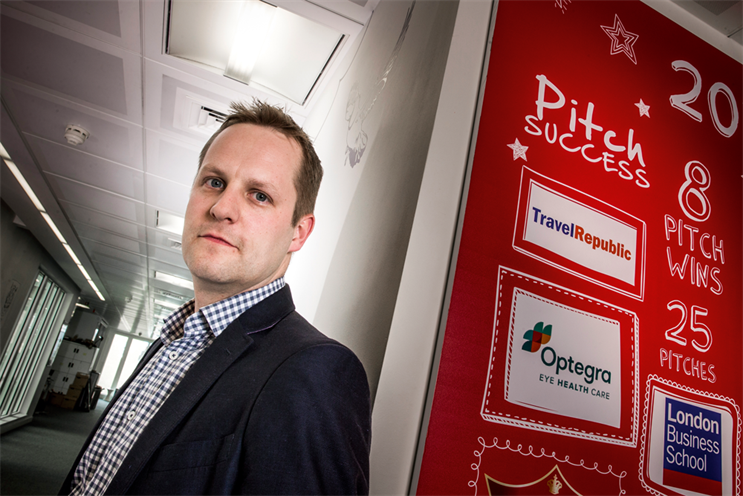 PewDiePie. Snapchat. Logan Paul. Twitch. Vine. BuzzFeed. Whisper. Kik. The Lad Bible. League Of Legends.
Heard of them? Of course you have. Ever watched or used them? Do you get their appeal? Really? OK, well, go to the top of the media planning class. And send me your CV.
Because this is the new media landscape we have to get to grips with – and fast. These are the media brands that matter most to younger audiences and they look nothing like the ones many of us are used to. Most do not carry advertising and, if you think we just have to wait until they do, then see me after class.
Never has the pace of change in our industry been so fast. But never again will it be this slow.
In a world where some businesses are still trying to get to grips with digital versus traditional or paid versus owned and earned, the game is moving on without them.
There is one group of people driving this change of consumption trends, and it's not millennials.
I'm talking about Generation Z. Born after 1996, they are challenging our thinking on how we capture and hold consumers' attention.
This is the first generation to innately understand how technology enhances their lives. Technology and the internet have become extensions of the self, so brands and content businesses that find ways to fit seamlessly into the lives of their consumers will succeed.
The need to stay connected 24/7 and the fear of missing out mean Gen Z switch constantly between social platforms to stay in touch with the people, news and brands that matter. They are sceptical of big business but value authenticity.
Gen Z take pride in finding, curating and sharing the best content. It's a form of self-expression: I am what I post. They are makers too, using Instagram, Snapchat and MSQRD filters as easy ways to express themselves. Expect more media and technology businesses to empower user creativity beyond the written word.
And, interestingly, Gen Z do see a role for brands: 60 per cent consider brands to be an important part of creative content online. In the right circumstances, they will watch, play with and share brand content. But, at the same time, vast numbers have installed ad-blockers. Conventional ads are very rarely the topic of conversation.
Engaging this audience
First of all, you have to combat the declining attention span, variously put at between 2.8 seconds (reading a text or Tweet) and 12 seconds.
Gen Z are highly visual, consuming lots of video on their terms (the Netflix generation) and choosing stories based on image as much as attention-grabbing headlines. We've seen publishers adapting content to be image-led, with clickbait headlines – but few advertisers are taking the same approach, continuing to run TV ads on social and squeezing desktop ads on to mobile.
Content and messaging must be short-form, snackable, video-led and easy to share because people are flicking between apps according to friends and occasions.
New influencers are appearing, and the centre of gravity for them is moving from YouTube to platforms including Vine and Snapchat.
Viners such as Brittany Furlan and Logan Paul have follower bases nearing ten million and, with seven or eight Vines and stories created a week, the number of engagements they generate run into hundreds of millions. Content businesses and advertisers must adapt to the short-form, visual media landscape.
Of course, what I write today will date very quickly and, a year from now, some of these influencers and platforms may have faded into obscurity. But what isn't going to go away is the relentless pace of change, and the only way to adapt is to go with it.
Create new content formats across new distribution platforms and optimise your methods by reading the data signals the audience leaves us. Dive in, try things out and learn from failure.
And, of course, as more members of Gen Z enter the workforce, make sure you are not just hiring them but are empowering them to help keep your business relevant.
Q&A
Best podcast of the year? Serial series two.
Funniest Tweet of the year? Jimmy Carr's "classy" no-comment on David Cameron's tax affairs.
Your go-to sources for inspiration? My kids.
Biggest challenge in the industry right now? Changing fast enough.
What keeps you busy/motivated? Busy? Clients and colleagues. Motivated? Clients and colleagues!
What are you excited about this year? Leicester City.
What's so hot right now? Artificial intelligence.
Ed Cox is the managing director at Forward Media