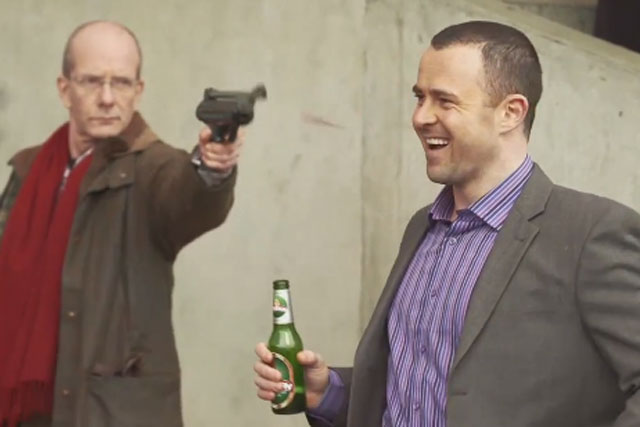 Paddy Power is expanding the "we hear you" campaign to poke fun at different groups, including the bookmaker itself.
It took the decision to launch "chavs", the latest execution in the activity, online despite a TV ban by industry body Clearcast.



The film ends with a voiceover stating, "you can enjoy a chav-free Cheltenham courtesy of Paddy Power, the classy mobile app for civilised people and the Irish".
The creative by Crispin Porter + Bogusky has been designed to coincide with the Cheltenham Festival in two weeks' time.
Paddy Power's previous "lady's day" execution, which starred members of the public from the transgender community, has met with a storm of protest that resulted in it being pulled by TV broadcasters.
The ad invited viewers to spot the "stallions" from the "mares", while the voiceover guessed whether the person on the screen was male or female.
The Advertising Standards Authority is investigating the ad after receiving more than 400 complaints.
Clearcast originally cleared the ad for broadcast, but later changed its stance.
A Paddy Power spokesman said Clearcast suggested the betting firm should seek script approval from the Beaumont Society transgender group, which gave the ad its blessing once it had seen the script.
However, the spokesman said he is convinced a lobbying campaign by "almost all" the other transgender lobby groups resulted in the complaints within days of its release on Saturday 18 February.
Paddy Power claims it has received 10 letters of support from the transgender community, with one expressing concerns that "far more damage may be done by the profile of this advert being raised by the complaints than any perceived problems that may have arisen from it being shown on a few TV channels".
The YouTube community has awarded the ad 1,631 "dislikes" and 2,150 "likes", while the "chavs" execution has 10 "dislikes" and 89 "likes".
Follow Matthew Chapman at @mattchapmanUK