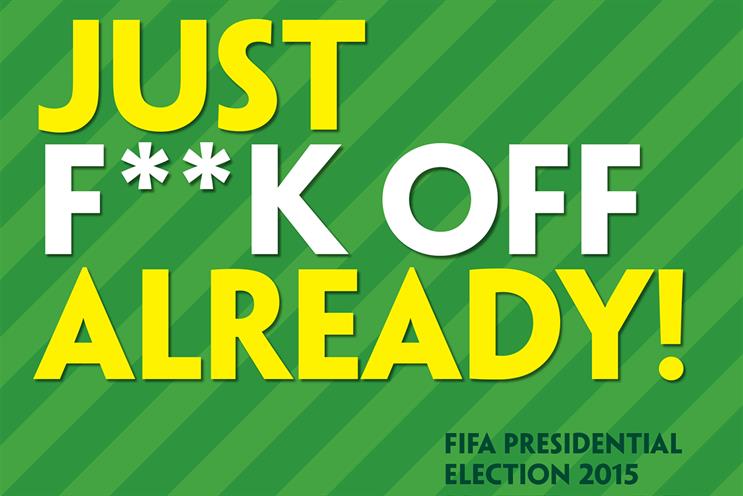 The ad is below a headline that announces, "Blatter: I won't quit." It shows the Fifa president holding up a sign with the word, "me", next to the odds for today's election.
The work features a mock-up of the ballot paper "personally designed" by Sepp Blatter. The campaign was created by RPM and Paddy Power's in-house team.
Coca-Cola, Hyundai, Visa, Adidas, Budweiser and McDonald's have all expressed their concerns in the wake of two corruption investigations by the Swiss and US authorities, with Visa threatening to withdraw their sponsorship entirely.
The US Department of Justice has charged 14 people with corruption. The Swiss police have arrested seven. US Attorney General Loretta Lynch said those indicted had "corrupted" the world of soccer. Charges involve more than $150m in bribes.
Swiss authorities said they had opened a separate probe into the election of Russia and Qatar as future World Cup hosts.
Ken Robertson, the head of communications at Paddy Power, said: "We had loads of great ads ready. Most were so controversial that our legal counsel was sick in her mouth.
"Therefore we just said what everybody except Blatter's inner circle are thinking. F**K OFF! Very cerebral. We exist to entertain and we hope that the ad would have made people giggle."