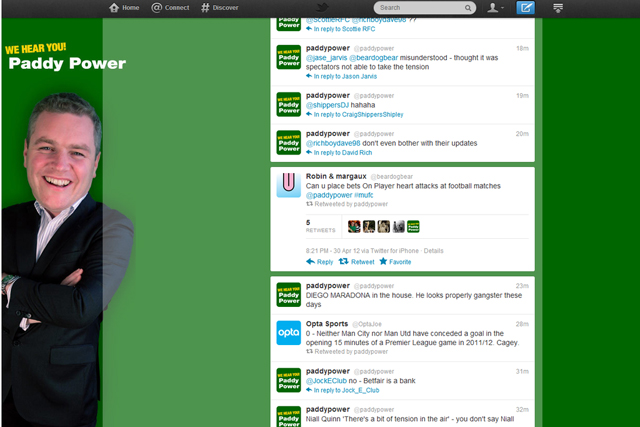 The tweet (below) follows Bolton Wanderers' Fabrice Muamba suffering a cardiac arrest on the pitch during an FA Cup match against Tottenham Hotspur in March.
Users criticised the tweet on Twitter, describing it as "shocking" and "appalling" and "absolutely disgraceful". Another poster asked if the "professionals were down the pub watching the game, work experience left manning the Twitter account?"
Ken Robertson, head of communications at Paddy Power, told Marketing the issue was "simply one of human error in which one of our team misinterpreted the original tweet and mistakenly published it"
He added that the retweet in question was deleted as soon as the staff member realised the error.
Paddy Power manages its social media content in-house. The brand said it has social media "guidelines" which have been in place for some time, and which "continually evolve as the medium does".