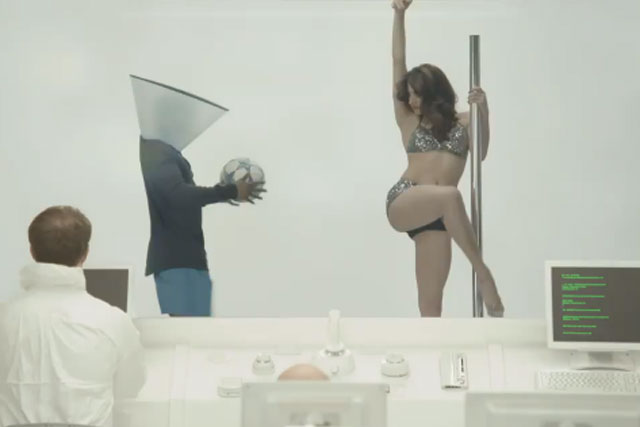 The "goal line technology" spot has been given an over-18 restriction by YouTube, leading the gambling firm to label YouTube the "fun police".
A spokesman said: "Despite having a six figure view count and an overwhelmingly positive reaction by viewers, the fun police have decided to slap an over-18 restriction on our latest viral."
Creative shows the England team experimenting with ways to avoid girls in Poland and Ukraine distracting the footballers by fitting them with "goal line technology", which sends an alarm to new England manager Roy Hodgson.
The alarm is set off when a scientist sticks two fingers through a hole protected by lasers with the scientist later sniffing his fingers after putting them in the hole.
Crispin Porter + Bogusky created the ad.
Earlier this year, Paddy Power's "ladies day" spot, which starred members of the transgender community, was pulled by TV broadcasters after the ASA received more than 400 complaints.
The ad invited viewers to spot the "stallions" from the "mares", while the voiceover guessed whether the person on the screen was male or female.
Follow Matthew Chapman at @mattchapmanUK