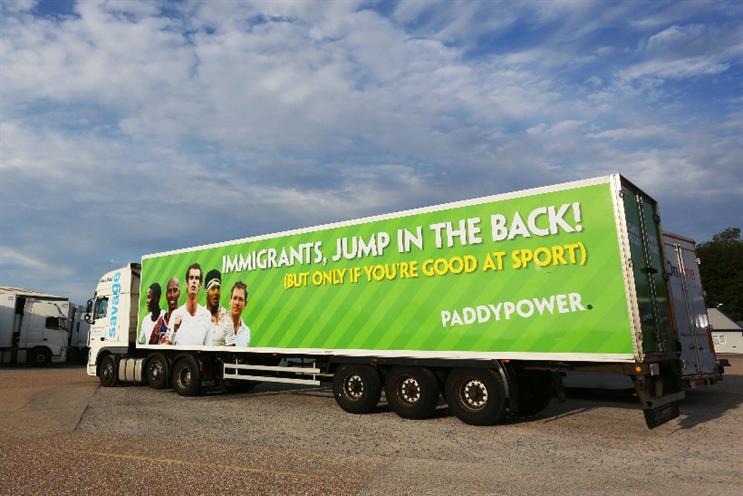 The questionable stunt comes after the French city was thrown into chaos by ferry workers going on strike, disrupting cross-Channel travel for three days. Such standstills can allow some of the thousands of migrants camped by Calais to stow away on lorries and enter the UK illegally.
The betting firm used the disruption as a way to reference the best of the UK's "imported" sports stars, with the lorry covered in images of Andy Murray, Mo Farah, Raheem Sterling and others.
The campaign is in keeping with Paddy Power's usual borderline humour for campaigns, with the company sending a truck to Westminster emblazoned with 'You're getting sacked in the morning' ahead of the elections.
Ken Robertson, head of Paddy Power's brand engagement team, said: "The campaign is the culmination of the new team coming together for the first time and we're delighted to have done our bit for Britain.
"The nation's sporting future would be as grim as Andy Murray's demeanour if we were to rely on ourselves to produce top-class athletes, unless puking in Maguluf becomes a sport."
Brand: Paddy Power
---
Recommended