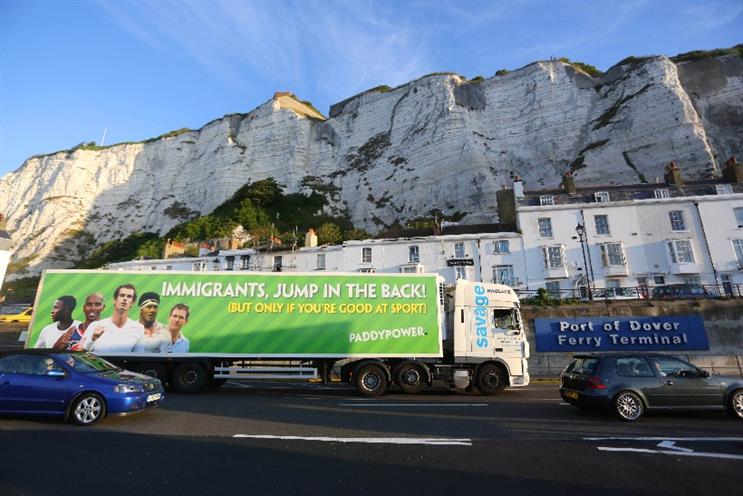 The campaign references recent strikes in France, which resulted in hundreds of immigrants stowing away in camper vans and lorries in a bid to enter the UK. The idea also plays on the concept of "imported" sports stars, such as Mo Farah.
But the campaign has seen some backlash on social media, where it was promoted, and the Advertising Standards Authority for Ireland (ASAI) said it had received two complaints, enough to launch an investigation.
The ASAI's assistant chief executive, Orla Twomey, said where a campaign had been offensive rather than misleading, the watchdog would usually wait until there had been more complaints.
But she told Marketing: "There are other issues in relation to this of whether or not it's incitement to hatred. We will be asking the advertisers for a response.
"We have not started the investigation process, but it is something we are considering."
A Paddy Power spokesman maintained the company's defence of the ad, saying: "It was a joke and we haven't set out to offend anyone, it's purely to entertain.
"An overwhelming number of our punters thought it was funny, and that's who we're concerned about."
Paddy Power has previously been investigated by the ASA in the UK over offensive ads appearing in British media. In this instance, as it only appears on social media, the ad falls under the ASAI's jurisdiction.
---
Recommended