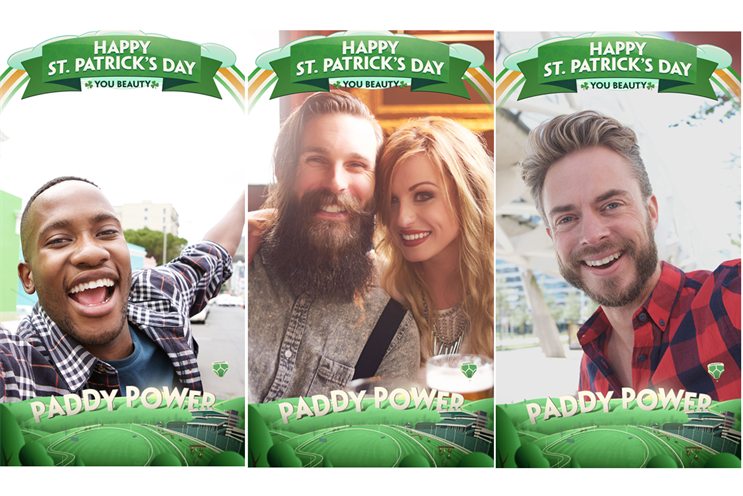 The "gambling sector first" filter is available to anyone using the app in the UK and Ireland today.
It is the company's latest investment into its Snapchat presence, where it posts tailored video content under the username "thepaddypower".
"What was the logic behind this? Something like: 'Hey, it's Paddy's Day, we are called Paddy, and the Gold Cup is on. We should probably do something'," Mícheál Nagle, head of social and digital content at Paddy Power, said. "It wasn't a huge mental leap, admittedly, but we're excited about working with Snapchat – not least because it's a great excuse to ask for an upgrade on our company phones."
On a more serious note, Nagle added that the time and resources Paddy Power has dedicated to Snapchat over the last few years has seen a strong growth in its brand presence.
"Now, we want to scale further and maximise reach. To do that, you obviously have to invest," he said. "Snapchat is the perfect platform for this, as it allows us to target our key demographic of 18- to 30-year-old males, who don't watch TV as much as they used to.
"That's because they're too busy playing with themselves, or their phones. We couldn't get in their trousers, so had to settle for this as next best. You Beauty!"