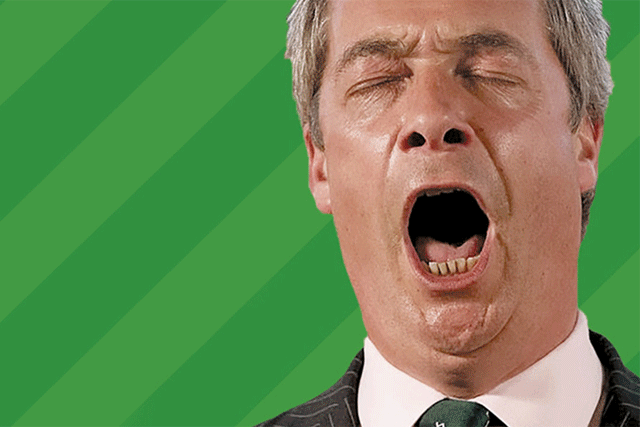 The ad appeared in the Metro and was created by Lucky Generals. It featured the copy, "WHO'S THE BEST MASS DEBATER? CLEGG 6/4 FARAGE 1/2 ..." alongside photos of Clegg and Farage with suggestive facial expressions.
Two people challenged whether the ad was offence, given that they understood it alluded to masturbation.
In Paddy Power's response it said that although the ad made use of a double entendre, it was "light hearted and tongue-in-cheek" and intended to generate interest in a humorous and irreverent way.
Paddy Power said it regretted the fact that two readers had been offended but said, from the number of complaints, widespread offence had not been caused.
The Advertising Standards Authority said that although some readers might not share Paddy Power's humour and find the ad to be disrespectful, the ad appeared in a newspaper aimed at adults in the context of the TV debates between the two men.
The ASA, therefore, found that given the context in which it appeared, the ad was unlikely to cause offence to a serious or widespread degree.