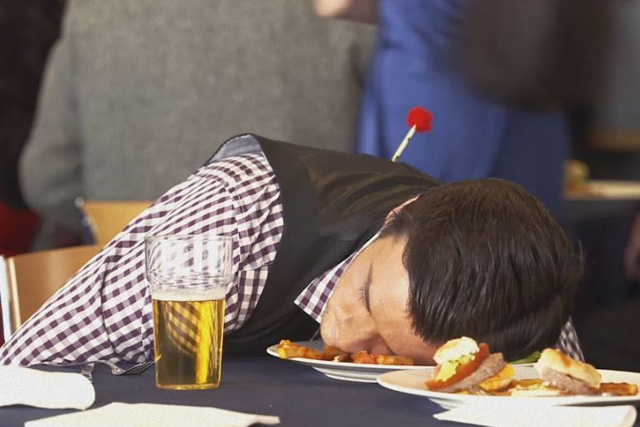 Patrick Kennedy, Paddy Power's chief executive, told Marketing: "What the team do every year is think about how they are going to surpass what they did creatively the previous year and they do that. Our spontaneous brand awareness continues to rise."
Kennedy said that it wasn't just the creative element of Paddy Power's marketing which performed well, but how the campaigns were being delivered.
Kennedy pointed to the example of its stunt in which it took to the sky to deliver encouraging and provocative "Sky Tweets" during the Ryder Cup last year.
Critics argue that Paddy Power's advertising can be offensive. For instance the advertising watchdog banned Paddy Power's controversial "transgendered ladies" TV ad after it received more than 400 complaints.
This year it ran a parody campaign called "second jobs for subs", which poked fun at football stars and ran across outdoor sites around five Premier League football grounds.
Suggestions for "second jobs" included a toilet cleaner for Arsenal's misfiring player Andrei Arshavin and a burger flipper for Chelsea striker Fernando Torres.
Kennedy today gave an unequivocal "no" when asked it Paddy Power would pullback from controversial ads.
Kennedy was speaking as Paddy Power today reported a 29% leap in online revenues, as the Irish bookmaker saw more of its customer place bets online and via the mobile phones.
Paddy Power updated the market with its trading performance between 1 January and 12 May. Group net revenues were up 20% in the year to date, driven by 29% growth in online revenues.
The bookmaker said it was aided by "favourable" sports results in the period.
The group said: "In fact football results were so good that we could afford to pay out on Man United as Premier League winners in early February."
Mobile betting also increased by 112% on the year, as more customers took to there smartphones to place bets.
Paddy Power, like rival bookmarkers, is facing tough high-street environment but it said its retail division "performed well" with net revenues up 2%, driven by "strong sportsbook growth" and offsetting a decline in machine gaming.
Paddy Power is running a book on who will be named The Marketing Society's Marketing Leader of the Year 2013.