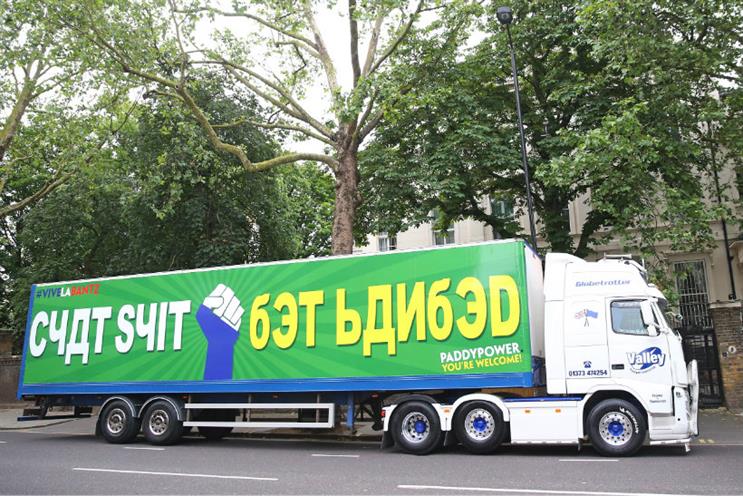 The phrase was originally tweeted by England striker Jamie Vardy in 2012, and has become popular as much for its belligerence as for its mystery.
Ever risqué, Paddy Power's agency Lucky Generals has recreated the tweet in Cyrillic-style lettering, along with the raised fist logo often associated with socialism. In this instance, the raised fist belongs to Jamie Vardy.
The stunt is ostensibly in response to Russian "trash talk", namely goalkeeper Igor Afinkeev's insistence that his side actively wanted to be drawn against England.
The stunt is part of Lucky Generals' ongoing 'Vive la Bantz' campaign, launched a fortnight ago with a Scottish rendition of the song Vindaloo. That was followed by a TV spot poking fun at France as "the home of great striikers", plus online activity.
Paul Mallon, head of brand engagement for Paddy Power, said: "Given Mr Putin's renowned sense of humour, we're sure he will see the funny side of this. But we will be checking our mail with a Geiger counter, just to be on the safe side. Vive La Bantz!"