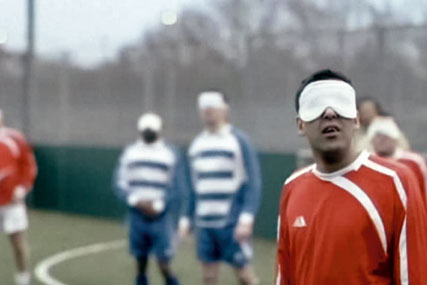 The Irish bookmaker has sent out a brief to agencies for a TV campaign for the service to air next year.
The last major TV campaign for Dial-a-Bet was created by Libertine and aired on TV and in cinemas in spring this year.
The spot featured a variety of grinning faces, with a voiceover explaining that they were smiling because they were pleased to have used the Dial-a-Bet service.
Since then, Paddy Power's main brand advertising has met with controversy.
A recent TV ad, created by Big Al's Creative Emporium and depicting a blind footballer kicking a cat by mistake, escaped a ban from the Advertising Standards Authority despite attracting more complaints than any other ad this year.
The ad triggered a total of 1,091 complaints to the ad watchdog.
In March, Paddy Power was forced to abandon plans to run its latest ad on TV after regulators feared it could cause widespread offence.
The spot, also by Big Al's Creative Emporium, featured four wheelchair-bound actors "doing a runner" to avoid paying a bill at a curry house.