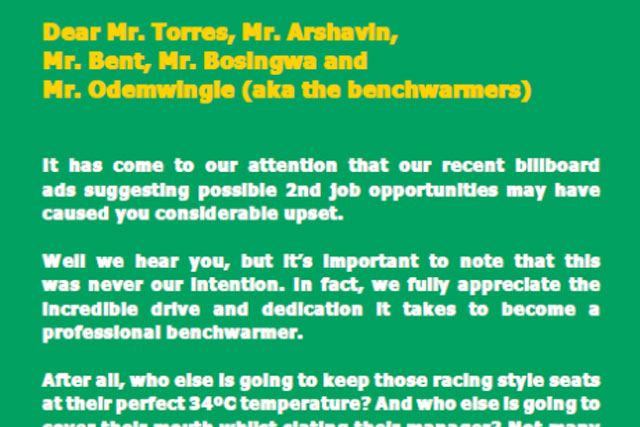 Last week, Paddy Power launched a poster campaign entitled "second jobs for subs" across five outdoor sites around five Premier League football grounds.
Suggestions for "second jobs" included a toilet cleaner for Arsenal's misfiring player Andrei Arshavin and a burger flipper for Chelsea striker Fernando Torres.
The ads received a mixture of response from the football team. Arsenal treated it as nothing more than a bit of fun but Chelsea campaigned for the outdoor ad to be pulled down.
All the ads have now been removed and Paddy Power has run mock apology ads in The Sun and The Daily Star.
Apology ads have been used by a number of brands, including Findus and Burger King over the horsemeat scandal, as a direct way of communication with customers.