Paddy Power "sacked in the morning" by Lucky Generals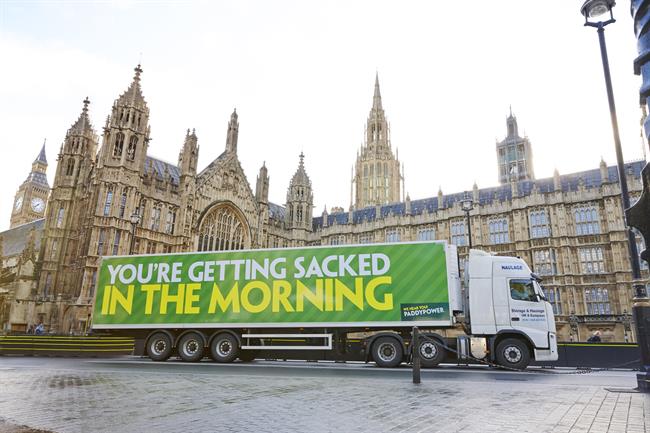 Paddy Power is known for lacking judging when it comes to picking targets. Making a pun about paralympic athlete Oscar Pistorius' diability while he was on trial for killing Reeva Steenkamp, his girlfriend, was a bit close to the bone, for instance.
Few will complain about the bookmaker's latest campaign, targeting MPs who are likely to lose their jobs after the election. Lucky Generals was behind the stunt to drive a van with "you're getting sacked in the morning" around Westminster on 6 May, one day before the UK General Election. Paddy power says that expects more than 75 MPs to lose their jobs on Thursday.