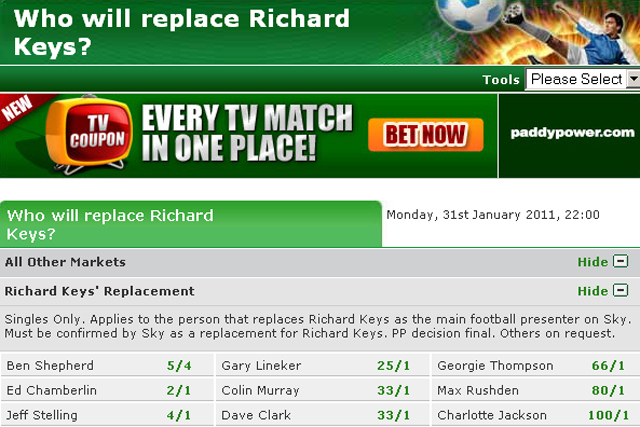 Paddy Power has already seized on the Gray/Keys furore, with outdoor ads running with odds on who will replace the pair. Now 'Sport Pigs' invites viewers to slap digital versions of Gray and Keys with a "pig beater".
In the game, Gray and Keys make lewd remarks, and the player must "use the pig beater to give them a good slap around the chops" according to IPC's Mousebreaker.
The duo left their jobs last week following the broadcast of sexist comments made about a female linesman while they were off-camera, and subsequent clips of further controversial comments.
Alan Martin, Mousebreaker deputy editor, said the game was developed in just over 24-hours in-house. He said: "With Gray and Keys' very public fall from grace, we wanted to put a game out that allows people to show exactly how they feel about their prehistoric banter.
"It's been an amazingly quick turn around from idea to game launch – just over 24-hours – but the effort was certainly worth it, judging from our players' keen uptake."
A Paddy Power spokesperson said: "Andy Gray and Richard Keys have been in the limelight for all the wrong reasons this week and we thought it would be a good idea to make a game that would let the public vent their frustrations in a fun and relatively peaceful way.
"With so much media interest in the story we quickly opened a market on their replacement. Ben Shepherd is currently the 8/11 favourite to take Key's job, while Jamie Redknapp is 4/6 to replace Andy Gray."
Another developer, Quapps, has released a Gray/Keys app, clearly commissioned before the pair left their jobs.
Quapps' iPhone app, dubbed 'The Funniest Football Quotes', used the pair to read out some of the "most outrageous, funny, stupid and unbelievable quotations from footballers, managers and commentators," although probably not their own.