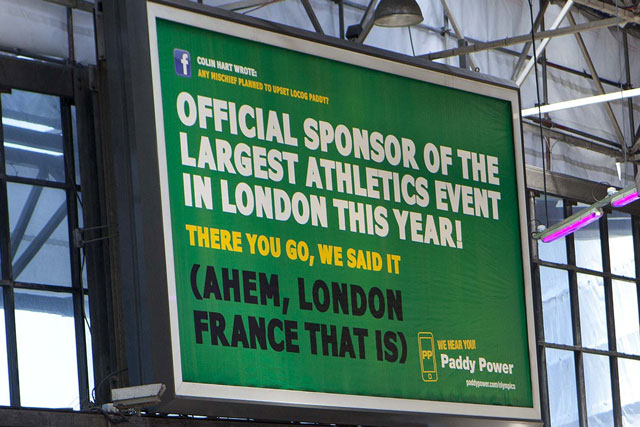 The ad first aired in April this year. It stated that Jack Cooper, a Paddy Power fan, had left a post on the brand's Facebook wall that said he "would do anything for a decent offer".
The voiceover said: "We hear you Jack! Anything eh? Well, just chuck us a kidney and in return we'll give you ... this beauty for the golf."
The ad continued, "Bet online or on your Paddy Power mobile app and good luck with the dialysis. We hear you Jack Cooper".
Kidney Wales Foundation and 26 members of the public complained that the ad was offensive and likely to cause distress, particularly to kidney dialysis patients, kidney transplant patients and their loved ones.
Paddy Power said it had not intended to cause serious harm or widespread offence and this would not be a natural response.
Paddy Power said the ad was clearly based on humour, similar way to someone saying they would "give my right arm".
The ASA noted the ad's humorous tone and while exchanging a kidney is not as well known phrase as "give my right arm", within the context of the ad it would be understood as an extension of that phrase.
It added that while the reference to a serious medical condition may have appeared flippant and could have been interpreted as insensitive, most listeners would understand it was fiction, and a "slightly ridiculous" situation.
Last week Paddy Power grabbed headlines when its controversial billboards for its sponsorship of an egg and spoon race in London, Burgundy were given a reprieve, after Olympic organisers dropped their attempt to have the ads removed.
Follow @shearmans