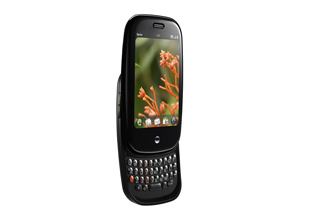 Haygarth won the business in a four-way pitch, handled by MCCA, against EHS Brann, WDMP, and The Marketing Store. It is understood to be the first time Palm has appointed a European below-the-line agency.
The agency's brief is expected to comprise experiential, retail and digital marketing, with a campaign set for later this year. It will support Palm's Pre, which launched this month.
Haygarth's appointment follows Palm's hiring of former Nokia marketer Simon Lloyd as marketing director, EMEA, in October. He left directory enquiries company 118 118, where he was commercial director, last August. Palm is aiming to make up the ground it has lost in the PDA sector. to BlackBerry and the iPhone in recent years.
At the time of the pitch announcement last year, Lloyd said: 'BlackBerry and Nokia have taken a stronghold. It's time to redress the balance.'
Further competition has come from Sony Ericsson, which launched its X1 PDA last year. It is the first device to be launched by Sony Ericsson under its Xperia sub-brand.
RKCR/Y&R handles Palm's pan-European creative business. Its position will not be affected by the pitch.