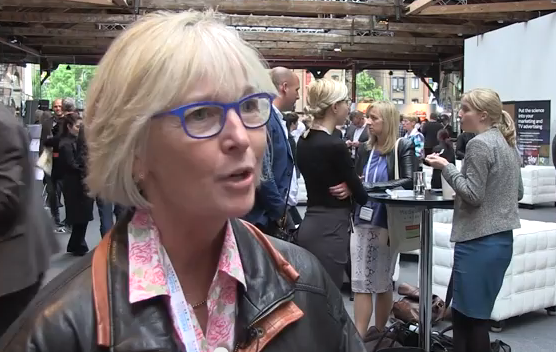 She will be responsible for overseeing the strategic thinking of the board of directors and will work alongside the chief executive, Simon Redican.
Pamco was established in April 2015 to provide a comprehensive audience measurement service for newsbrands and magazine media across all platforms. It will launch next year and replace the National Readership Survey (NRS), after nearly 60 years of measuring publishers' audiences.
She will take over from interim chair Rufus Olins, the chief executive at Newsworks.
Gooding, who is also chair of the LGBT equality charity Stonewall, joined Aviva in 2008 and has more than 30 years' experience in marketing and advertising. She began her career working in the advertising agency Ted Bates and spent eight years working at Burkitt Weinreich Bryant Clients and Co. on a number of brands including Finish, Malibu and Norwich Union.
She has been managing partner of two marketing consultancies, BlueDoor and Antennae, and has held senior marketing roles at BT and British Gas.
PAMCo has also appointed Ipsos Mori as its chosen provider for the published media industry's new audience measurement service, which will fully come on stream in 2017. Until then PAMCo will take responsibility for managing NRS audience estimates.
Gooding said: "PAMCo is making the biggest change in more than 60 years to the measurement of audiences for newsbrands and magazine media, delivering a new approach to audience measurement which fully reflects today's multi-platform media landscape."
Simon Redican, the chief executive of PAMCo, said that the appointment of Gooding would help the organisation to drive forward the new system to the published media sector, agencies and advertisers.