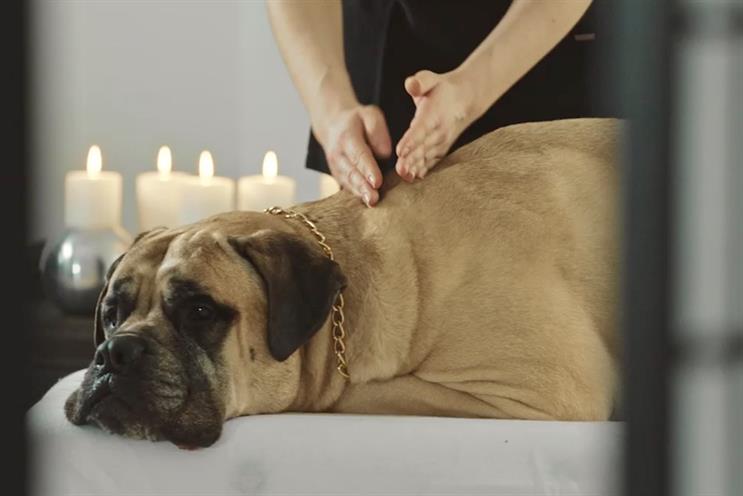 A 50-second online video is narrated by 'Dave', a mastiff who explains how his owners have given him the day off because their Panasonic Smart Home system allows them to monitor their home remotely.

As we see Dave enjoying a day at the spa, intercut with product shots, the ad shifts to an invitation to viewers to send in a photo or video of their Very Important Pet (VIP) for a chance to win a two-night stay in a luxury hotel.



The idea was developed by crowdsourcing agency Team Darwin's international community of 1,200 creatives, followed by a selection and development process in partnership with Panasonic.

The campaign, which includes social media around the hashtag #MyVIP and PR support, will run until July.

Gaele Lalahy, head of brand communications at Panasonic UK, said: "The campaign, aimed at raising awareness of Panasonic's successful entry into the [internet of things] market, will really resonate with home owners looking to feel reassured about the safety of their family and property, as well as conveniently and efficiently monitoring all aspects of their home."
Panasonic's campaign intensifies competition among brands to claim the territory of 'smart home', with British Gas' Hive, among others, having embarked on a major marketing push last year.