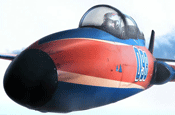 A pitch will be held in the New Year out of Panasonic's German headquarters.

The winning agency will handle advertising for the majority of its consumer electronics brands, with a focus on its digital camera brand Lumix, and Viera flat-screen TVs.

The company is seeking an agency that can provide an integrated strategic approach across multiple European markets, in a bid to strengthen its position against competitors such as Canon and Sony.

Advertising for Lumix and Viera was handled by StrawberryFrog, which won the account in 2006.

It moved into Amsterdam Worldwide in June, after Brian Elliott, the co-founder of StrawberryFrog, split from the agency to set up the breakaway shop.