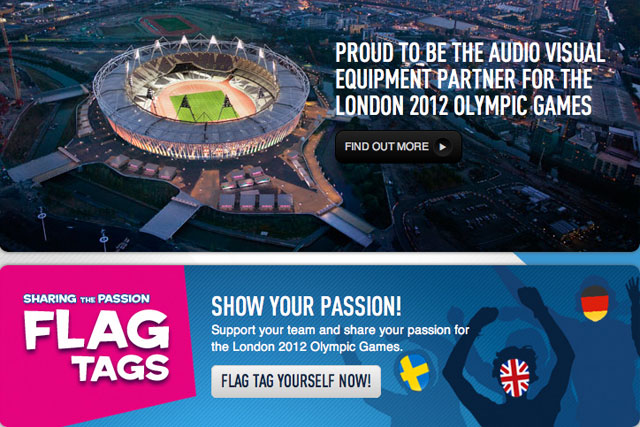 The Flag Tag app, which launched yesterday, enables users to upload their customised photo to their profile page and share it with friends on Facebook, Twitter and via email, to show support for their team during the London 2012 Olympic Games.
The app, devised by Brave, will roll out on iOS and Android phones in June. It is being rolled out in more than 10 languages, with more than 20 different flags.
It is promoting the app through Facebook advertising.
Panasonic rolled out a TV ad, created by Brave, last October to support its Olympic sponsorship.
Follow Sarah Shearman on Twitter @Shearmans