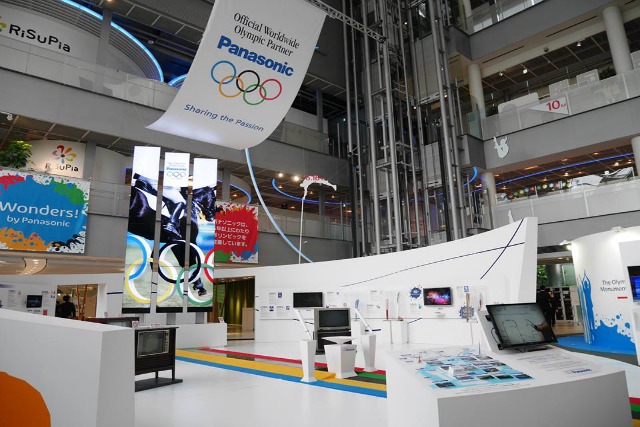 In an interview with Reuters, Masahiro Ido, the director of Panasonic's Olympics Enterprise Division, said the fact that the Games are being held on home ground would help spur new business development, with the aim of moving Panasonic's reliance away from the crowded and competitive consumer electronics sector.
He hinted at high-tech, innovative developments, including robot porters and wearable translation devices.
The consumer electronics giant has been an Olympic sponsor since 1998, but its involvement has mainly been focused on providing television screens to the host venues.
Panasonic's other proposals centred around the 2020 Olympics include eliminating cash with the use of payment cards, which would be accepted on trains, in shops and restaurants in Japan's capital.
Temperature control is also high on the agenda – the Japanese government has already said that cooling Tokyo will be a priority, with the Games taking place during the hot and humid summer months.
Panasonic's proposals include plans to create "cool spots" around the city, with solar-powered fans and mist-spraying jets using existing technology.