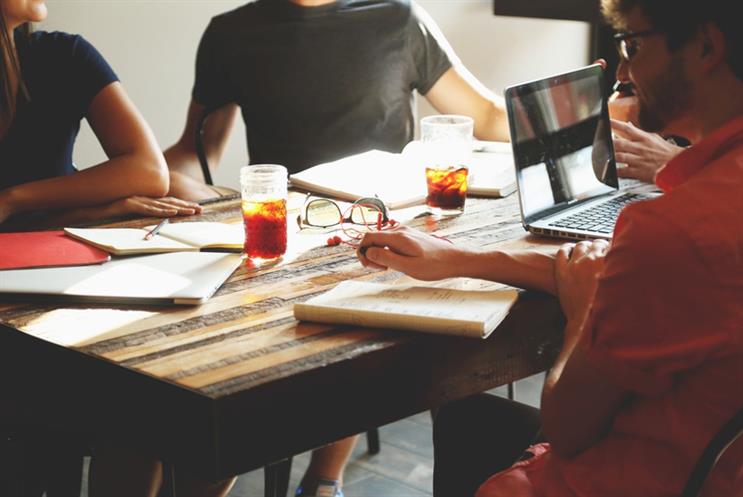 They believe employers must take a long, hard look at how they work this year (2015) in order to better protect employees and enhance the workplace for all.
This call to action was raised at Managing Agency Wellbeing: Creating a Happy and Productive Workforce, hosted by financial protection provider Unum and supported by the PRCA and IPA industry trade bodies.
This could be new ways of managing time - becoming more flexible around flexible working and creating more collaborative teams to holistic employee benefits - such as mindfulness courses and work-life balance training.
Elissa Dennis, marketing campaigns director at Unum, says the claims the company now sees have changed dramatically over the past decade. Whereas then the number one reason people claimed was due to cancer, followed by back pain, now there was a rapid rise in the number of cases of mental health and stress.
Because, says Michelle Brailsford, co-founder and principal consultant at Jupiter Consulting Group, we are "overwhelmed".
"People's brains are full. They're asked to do more and more, and although there is a lot of talk about working smarter, not harder, I think that's a lot of lip service. They're being asked to work smarter – and harder, and, and, and…"
She continues: "All this constant multi-tasking is doing our heads in, literally. It's not good for us." So people are quitting, even if they remain in role and on the payroll.
Research commissioned by Unum found that a fifth (21%) of employees believe a lack of support and care makes them feel less motivated and productive, and 22% feel levels of wellbeing have deteriorated over the last three years.
If they leave because of it, which among the high-churn ad, media and communications sectors they increasingly do, that not only affects the morale of those left behind, but the business bottom line. Unum research shows that the cost of replacing staff is more than many leaders think – agencies lose on average £25,787 per employee which includes the logistical cost of hiring a new employee and the length of time it takes to reach optimum productivity.
Liz Nottingham, Starcom MediaVest's regional HR director for Western Europe, suggests that for a senior hire it's considerably more – around 400% of salary, while mid-level management is around the 200% mark.
A lot of money, she says, a fraction of which could fund initiatives to help create a more 'sticky' experience in agencies. "Mindfulness, or those other benefits, is not about everyone 'having' to do it. But it starts to build that internal reputation, which starts to feed your external reputation. We all want to be a destination agency and a destination employer – we all know our promoter folk are our own folk and what they say about us at the pub on a Friday night."
Nottingham was "laughed at" when she first raised the idea of mindfulness staff sessions. Several years later many agencies are exploring introducing similar programmes, such as the one launched earlier this year by the Huffington Post UK for media agencies.
"We've just completed our 4th session. Results have been impressive - increases of 30% in a sense of wellbeing, a better balance between home life and work, a general sense of being more able to cope; and a 30% increase in productivity," she says."For any naysayers out there who think breathing's a load of rubbish, the stats speak for themselves."
She also cites training of supporting managers to understand their charges and the HR agenda more, returning parents classes and L&D and benefits aimed at life and career stage as valuable initiatives the network has invested in.
Brailsford, who previously worked for BBC Worldwide, consults for a number of companies on how to be better workplaces. "My tagline is 'adding life back into work'," she says. "It's how to build cultures where people are happy – it's as simple as that. We look at individuals and whether they are playing to their strengths or not. We look at teams, how they're working together to deliver end results, and we look at the organisational culture – what aspects of that make it a great place, and what aspects make it a drag. Be life affirming not life sucking."
She advocates that companies consider a yet more extreme approach that has seen business benefits in the States, called results-only working (ROW).
Employees can do as they like – work from home, the beach or the office, take as much time off as they need, decline meetings at will. The catch? As long as the client is covered at all times and the desired results delivered, there is none. Though she does admit it takes coaching and consultancy to help leadership learn that it is not engendering a slacker culture. "It's 'how do you treat your employees like adults?' Giving them permission to figure out how to achieve the results collaboratively without being micromanaged."
Says Dennis: "Companies who aren't taking this [sort of thinking] on will see people wanting to leave. People are going to search for those environments where they feel more comfortable." The sector has a higher than average percentage of people (40% against a third) who will look for a new job if they don't feel looked after, she adds.
Crucially, however, companies must ensure they communicate such initiatives and employee benefits. Dennis says 64% of companies do not effectively communicate the harder benefits they have in place, preferring instead to talk about the free fruit on a Friday or the gym membership.
She says: "It is crucial to communicate what you're doing. You can have the best practices in place but if your employees don't know about it, they can't value it and you won't get the value of these benefits back in terms of higher levels of loyalty and productivity."
Dennis cites research from Cass Business School that shows how small companies, with only limited benefits available to staff but who communicate them well, get more return than those with great packages that are never talked about.
All panelists agree that a lack of money should be no barrier to changing the wellbeing agenda; that starting small is better than not starting at all. They point to mindfulness apps, such as Headspace, or buying bespoke or off-the-shelf webinars to encourage employees to explore better wellbeing techniques.
Brailsford encourages HR professionals to find champions among the leadership, to encourage agency wellbeing to be part of everyone's agenda and not siloed in one department. "Be courageous and find someone in your firm to be your sponsor. If HR takes it to the board it's one thing, but if 'Digital Dan', the star of your organisation, does so, they may well say 'great idea!'. Manage your stakeholders and understand the power dynamics within your firm.
Nottingham concludes: "The agenda for HR is changing considerably. What do we need in 2015? Now is a time to press pause and review and I implore all of you to be bold. A lot of the stuff we have introduced has taken guts, but we did it because I knew it was the right thing to do… As Ghandi said, we're human beings, not human doings."