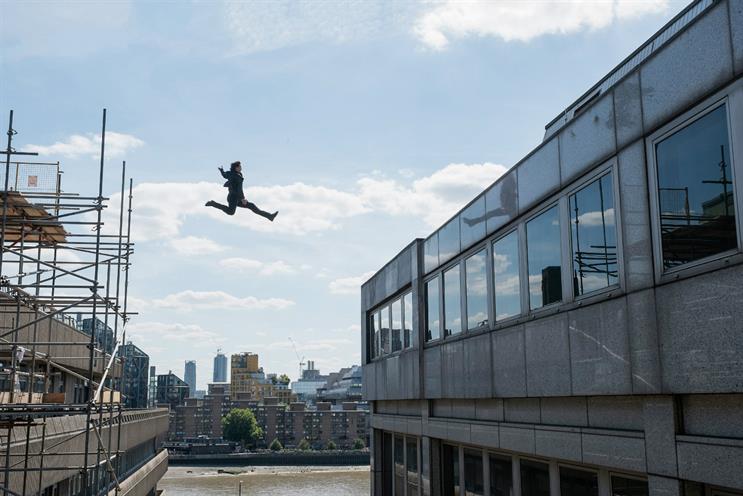 Paramount Pictures is challenging the public to attempt an 18-foot jump to mark the launch of Mission: Impossible – Fallout on download, DVD and Blu-ray.
British long-jump champion Greg Rutherford will launch "Mission: Impossible – Fallout – the long jump" challenge. It will be set up between two 10-foot tower structures and participants will run along a 30-foot platform before taking a giant leap to reach the second platform.
The distance of the jump is approximately the same as that attempted by Tom Cruise in one of the film's most-talked-about scenes, in which he takes a huge leap between two buildings in London.
Those up for the challenge can enter a competition for an opportunity to do the jump and anyone who successfully achieves it will be awarded a Blu-ray or DVD of the film.
The activation is taking place at Lindley Hall in central London on 30 November and is being staged with Premier PR.