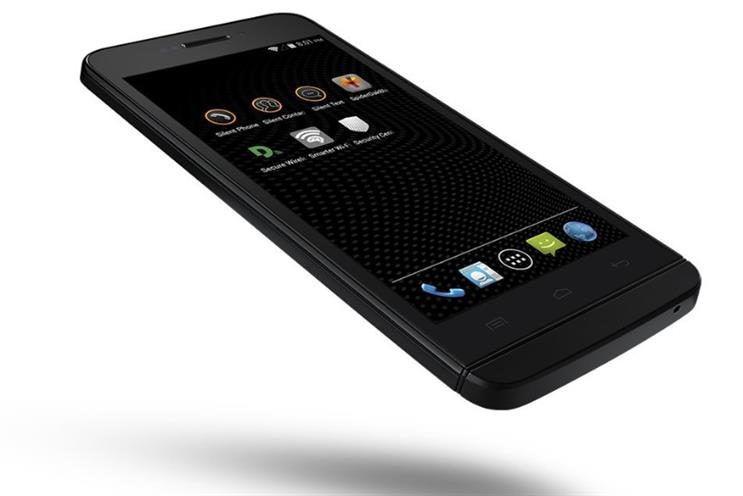 The leak results from a major hack on Sony last year, when attackers stole terabytes of confidential information, including the upcoming James Bond script and a number of future titles, as well as the email trove.
Little is known about the hack, though the US government accused North Korea of sponsoring the attack.
The situation is any company's worst nightmare, and security experts in general believe that rather than try to pinpoint the perpetrator of an attack, it's best to stop leaks happening in the first place.
Step in Silent Circle, a company known by the tech community for its secure suite of apps offering encrypted calls, texts and emails.
Privacy after Snowden
The company hit the limelight last year after the revelations of widespread government spying from whistleblower Edward Snowden. It is co-founded by the man who created PGP encryption, Phil Zimmerman, and former Navy Seal Mike Janke.
Silent Circle revealed the Blackphone, the first smartphone designed with both security and usability in mind. It is kitted out with the Silent Circle encrypted communications apps, and a secure version of Android called PrivatOS.
If it all seems a little paranoid that's because there's a market out there, according to CMO Rob Smith.
Speaking to Marketing, Smith said the Sony attack had drawn attention to the importance of privacy and security more than any other high-profile attack, including the much reported hack on US retailer Target in 2013. The company ended up paying out $10m to victims.
He said: "Sony was the next evolution [of attacks] in many ways. It exposed people's personal information, and breached people's privacy through an attack on the corporation. As a net result, it was the CEO that got fired."
That the Blackphone's release coincided with the ongoing Snowden leaks was a coincidence rather than a marketing strategy, according to Smith, but indicative of where the conversation was going. Smith himself joined Silent Circle shortly after the Blackphone's release.
Smith said: "We realised that it made sense to pre-package a privacy-oriented device, which was the first-generation Blackphone, independent of events.
"We just figured that was where the market was going."
The company unveiled the second-generation Blackphone and the Blackphone+ tablet at Mobile World Congress this year.
Smith won't reveal sales figures for the Blackphone range, but says Silent Circle has a number of Fortune 500 companies on its books and is growing quickly.
He said: "Sales have been impressive and growing at a very fast aggregated rate. It's a strong trajectory."
Selling privacy
Without resorting to crypto-speak, how does Smith go about marketing this new, desirable smartphone feature – privacy?
Most consumers barely think about privacy when it comes to buying a smartphone. According to an IDC survey last year, consumers look out for longer battery life, the OS and screen size as their top three features.
That might be one reason Silent Circle is increasingly focusing on the enterprise. Smith admits privacy is "seen as a niche issue", though Edward Snowden, the Sony hacks and the Hillary Clinton email scandal have all helped push the issue into the mainstream.
Smith said: "When we went to Mobile World Congress, the Blackphone was a surprisingly huge hit. It was clear we had tapped into an idea.
"The opportunity for us as a brand is to deliver privacy without compromise. What I mean by that is, when you think about security, it tends to be the more secure something is, the more complex it is to use.
"For me, the flip for the company from both a company and marketing perspective is bulletproof security, but simple to access to understand and use."
For Smith, executing this requires a content-driven strategy which explores both wider privacy issues as well as to explain how Silent Circle's products work.
Smith hopes to turn the company into a thought leader in privacy, able to explore consumer-friendly issues such as what information the Facebook app has access to.
Another approach is inviting hackers to expose flaws in the phone through a generous bounty programme.
Smith said: "We know that nothing is 100% secure and we would never say we're an NSA-proof phone. That's one way to make sure someone definitely tries to hack it.
"What we have done is that we are very transparent. We are open source, we have bug bounty programmes. It's not about a walled garden approach to security."
---
Recommended