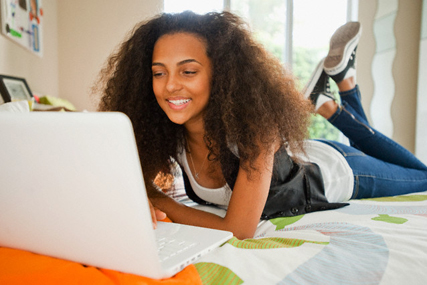 Music industry group BPI today outlined plans to "update for the digital age" its 16-year-old Parental Advisory Scheme, which warns about the use of strong language or depictions of sex and violence.
Record labels and retailers in the UK currently operate the scheme on physical formats with a familiar system of black and white logos highlighting how video and music may be offensive or unsuitable for children.
The BPI's updated scheme will now stipulate that UK digital music retailers and streaming services should clearly display the logo or the word "Explicit" alongside any music or video files flagged as containing explicit content.
Despite some digital services like Apple's iTunes store already flagging explicit content, the BPI said that the majority had not yet implemented a guidance system and doing so would assist consumers by creating consistent labelling across all music formats.
The new scheme would also help standardise the practise of record companies flagging digital files with "metadata," the BPI said, which indicates whether songs or videos contain explicit content.
Geoff Taylor, chief executive of BPI, said: "We think it is important for parents to get the same standards of guidance and information online as they get when buying CDs or DVDs on the high street.
"We are updating our Parental Advisory Scheme for the digital age to ensure that explicit songs and videos are clearly labelled, giving parents the ability to identify material that may not be appropriate for their children."