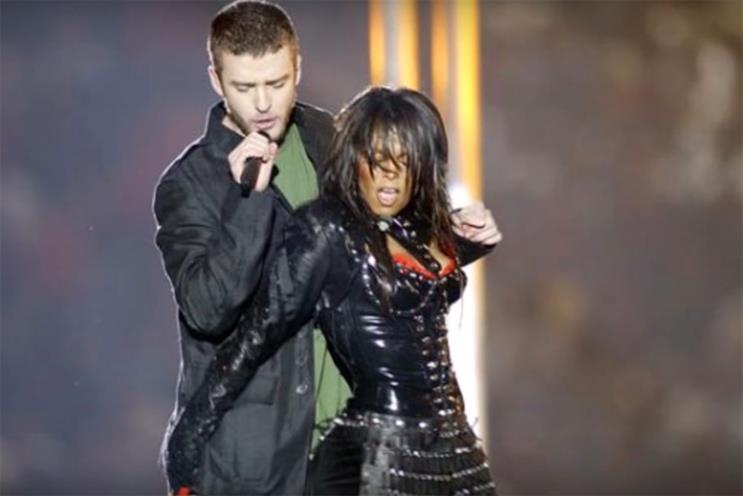 Remember the Janet Jackson wardrobe malfunction of Super Bowl XXXVIII? Of course you do. It's forever branded in your mind courtesy of Justin Timberlake.
Well, some people—mainly the folks over at the Parents Television Council—are scared of a repeat.
In a bid to avoid another #NipGate, the organization—once feared in Hollywood as an outspoken opponent of sexualization in media in all forms—has published an open letter to Timberlake, begging him to behave during this year's halftime show.
Part of it reads: "It's been a long time—almost 14 years—since you, the Super Bowl and the Parents Television Council were all mentioned in the same news stories."
"Much has changed during that time. You became a husband and a father. You became a generous philanthropist, both on the golf course and in the classroom. You've become an advocate for worthy causes. And you've brought us joy through your music and your film performances."
"But while much has changed, much remains the same. The fallout of your performance during Super Bowl XXXVIII has left an indelible mark. You really threw us—and millions of parents who were watching with their kids."
They go on to claim that the infamous wardrobe malfunction was a bigger story than the war in Iraq at the time.
The letter pleads: "As we approach this Sunday's Super Bowl LII and its halftime show during which you'll be performing, we ask you to keep the halftime show friendly and safe for the children watching, and who may be hoping to emulate you one day."
Timberlake has faced multiple grillings from the media about keeping this year's show clean.
During an interview on UK-based radio station Beats 1 Radio, he said: "It's just one of those things where you go, like, 'Yeah, what do you want me to say?' We're not going to do that again."
"I stumbled through it. To be quite honest, I had my wires crossed. It's just something that you have to look back on and go, 'OK, well, you can't change what's happened, but you can move forward and learn from it.'"