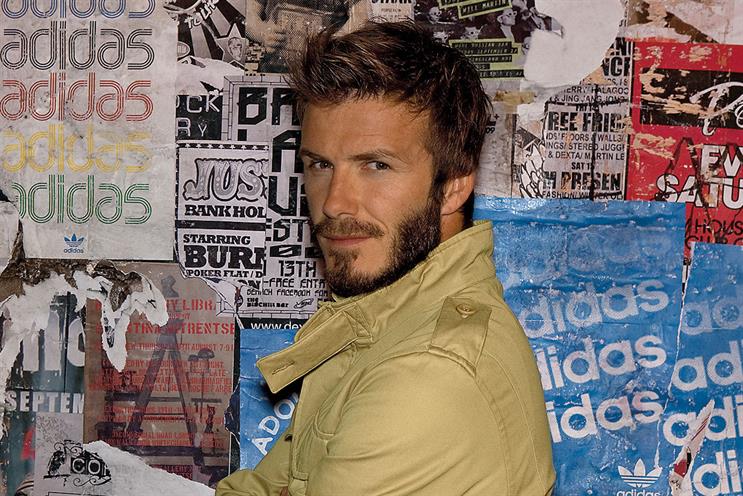 DLKW Lowe is soon moving from its South Kensington offices to somewhere in East London – and staff couldn't be happier. Being surrounded by oligarchs isn't good for creativity, apparently.
Also, nipping out to grab a sandwich costs a fortune.

But there is one thing staff will miss – David Beckham. The studly ex-footballer has joined KX Gym, next to DLKW Lowe, and has been given permission to use the agency's car park. On one occasion, Beckham handed the account manager Sam Hardy his keys, mistaking him for a valet. Hardy was too star-struck to correct Goldenballs, instead opting to play the part of a car-park attendant.

You won't get that in an EC postcode. Rumours that Hardy has taken up residence in the car park with a chamois leather and bottle of Turtle Wax are unconfirmed.
Swing and a miss
The BBC might have a reputation as advertising's biggest charity account, but the agencies that pitched for the business still threw everything at it. Diary hears Bartle Bogle Hegarty really put the rehearsal time in. As the corporation's marketers entered BBH's atrium after the pitch, they were confronted by the whole agency dancing to the Strictly Come Dancing theme tune. Alas, it was all for naught. Craig Revel Horwood would sum it up best: a disaster, darling.
Hollywood muscles in
Never mind privately educated English actors invading the US, the real issue is 80s Hollywood action stars coming to the UK and hogging all the commercial cameos. When it was just Jean-Claude Van Damme shilling Coors, it was a novelty. Then word leaked that Sylvester Stallone was shooting a Warburtons ad. Now it has emerged that Arnold Schwarzenegger is going to star in a Comparethemarket.com spot. Homegrown hardmen such as Steve McFadden won't get a look-in.