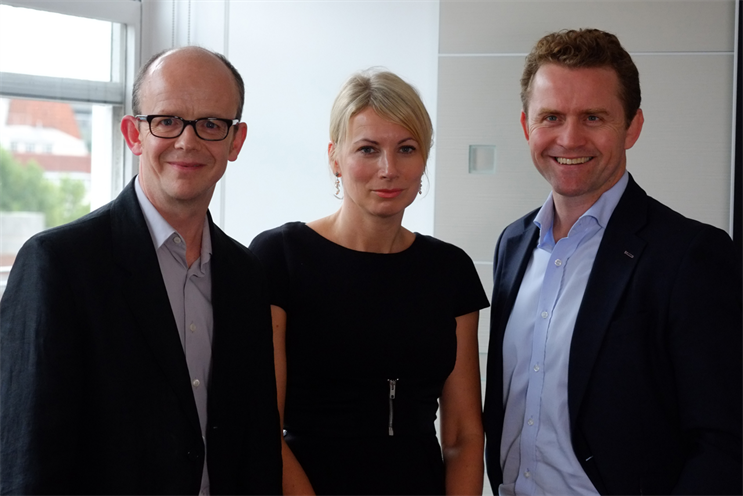 Stewart Easterbrook, who has been the chief executive of SMG UK for five years, is staying with the network as the executive director of performance and digital development, Europe.
Parker has worked at SMG for 11 years and became the managing director of MediaVest in 2008. Glucklich, the managing director of Starcom, joined from Arena in February.
Their promotions form part of a restructure of SMG's European leadership, led by the president of dynamic markets, Iain Jacob.
Jacob said that, under Easterbrook, SMG UK has made significant gains in the digital space. He added that it had been a key driver in establishing Audience on Demand, SMG's proprietary real-time bidding buying platform, as the largest biddable adver­tising exchange in Europe, serving more than a billion impressions a month.
He said: "We are well ahead of the market in the UK in terms of our digital, content and data analytics capabilities, which represent half of our business.
"This new flat structure with direct connection to our regional and global development will allow us to move faster and take a more entrepreneurial approach to the UK business."
The UK Board will now comprise of Pippa Glucklich, Steve Parker and Rachel Forde, overseeing all P&G business; Liz Nottingham overseeing talent; Kieran Parsley, CFO; Nigel Waring leading Performance media; Jodie Stranger, leading Global clients; Jim Kite, strategy development director; Simon Pont, recently recruited from Aegis as chief strategy officer and Chris Locke, trading director.
At a regional level, a new European organisation clusters together markets with similar characteristics, namely Southern Europe, DACH, France/Benelux, Nordics and UK/Ireland.

The full team will comprise of Miguel-Angel Garcia, running Southern Europe; Stefan Uhl, recently recruited from Mindshare and running Dach; Leif Aa Fredsted, running Nordics; Luc Tran-Thang recently recruited from Orange, running France/Benelux; Ian James, running Digital capabilities and partnerships; Jodie Stranger, recently recruited from Aegis and responsible for developing global and regional client business; Liz Nottingham, responsible for talent development across the region and David Clark, CFO.