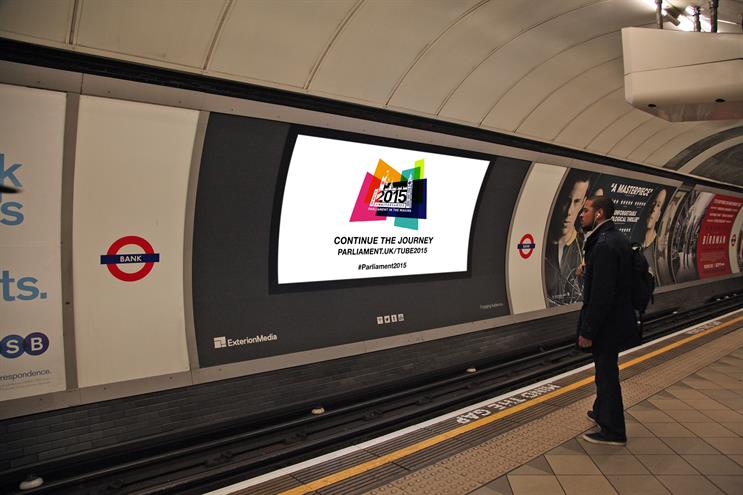 The short hand-drawn animations have been created in collaboration with Cognitive Media to highlight important moments in the history of the UK Parliament. The series begins today.
It is the 750th anniversary of the Simon de Montfort Parliament, which first sat on 20 January 1265, and the 800th anniversary of the sealing of Magna Carta, which took place on 15 June 1215.
New content will be revealed every Wednesday for 12 weeks on Exterion Media's cross track projection digital screens.
Tom O'Leary, the head of outreach and engagement at the Houses of Parliament, said: "These two significant parliamentary events in the UK's history mark the start of our journey towards modern day rights and representation, so we want to raise as much awareness as possible."
The campaign is part of a wider celebration of Parliament's history taking place this year, intended to raise awareness and understanding of the UK's political progress and its democratic heritage.
Jason Cotterrell, the managing director at Exterion Media UK, said: "As an extremely effective way of reaching the many Londoners on an underground platform, XTP is the perfect platform for an educational campaign such as this.
"This partnership demonstrates our pioneering approach to delivering interesting and targeted updates while creating a richer experience for consumers on the move."