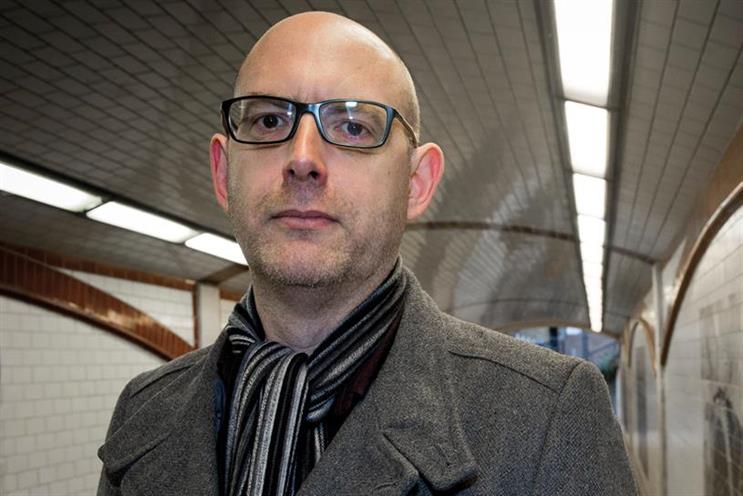 Passion projects. Those little side projects that might not be making your agency rich but have a good chance – if they're not bobbins – of making it famous. Those PR-able initiatives that not only make your client look great in his or her current job but also stand a great chance of getting them their next, more lucrative one. They are also rather useful PR/fame tools for smaller agencies outside the big top 20 because they represent extra opportunities to get your creativity in the public eye.
It seems you can't move in adland these days for people launching children's books, documentaries, immersive theatre, craft beers, novelty bin-bags or social initiatives of all shapes and sizes. No wonder no one has time to make adverts any more.
Google made all this famous with its "20 per cent time" policy. Here at Mcgarrybowen we've always called them "+1s": the things that we add to existing briefs or develop ad hoc that aren't necessarily the bread and butter of what you'd expect an ad agency of yesteryear to do.
So are they a good idea? The short answer is yes – within reason, and as long as they don't take over the whole building or distract from "real" paid business.
Now I'm a bit suspicious of the agencies where it seems that this is pretty much all they do – because eventually someone has to pay the bills or you won't have a business at all. As agencies we are commercial artists, not fine artists. So we have patrons who have to pay the salaries or help subsidise all those Hackney-brewed craft ales for the agency drinks trolley.
But these sorts of initiatives – the things that aren't the traditional 18x3 print ad for tomorrow's Coalville Echo – are very useful for an agency (and their clients) on a number of fronts:
1. Inspiration
We are creative businesses and for that we need to create creative things. In order to create creative things we need creatives. And it helps if they are good ones. Every single creative in the world needs to be inspired. These different, tangential projects are where a lot of the more interesting things are happening in the world. So they are good for acquiring the best talent and retaining it too – especially when your people are a bit depressed at the 13th re-write on that five-second ident for a mobile phone handset no one wants.
2. Education
Doing new things teaches us new skills and capabilities. As agencies we can pass that expertise onto our clients in all sorts of interesting ways. When we made the Happy Egg App for the Happy Egg Company we'd all never made an app before. Now we have we can make loads of them for anyone who wants them. These projects help to train us and build our expanded offering in an expanding world. And for that we all benefit.
3. Impact
For an advertiser (or an advertising agency) making an advert isn't exactly man-bites-dog territory. Thousands of ads get made every day and therefore they're not exactly PR-worthy. These interesting passion projects and original things tend to get picked up in the press – if (IF) they are any good. They tend to punch above their weight (if they are any good – I'll keep saying it) in terms of getting noticed. I'm thinking of that Kaiser Chiefs project Wieden & Kennedy did a few years back when I was there that got written about EVERYWHERE, in a way that just doing an ad about it wouldn't have been. The OgilvyOne Kern "gnome experiment" was another good recent one.
So, yes, we should all be doing them. They'll keep our people interested, they'll keep our people educated, and they'll probably help keep our people full stop!
But we do need to qualify this.
Firstly, we probably shouldn't just be doing these on the side. If you're a paying client you should be demanding that these fame-building, groundbreaking things are being done on YOUR business. But as a quid-pro-quo you should also be establishing the conditions that will encourage your agency to create them and your business colleagues to buy them (and PAY FOR THEM).
If you're an agency then always do these things FIRST on business that you already have. Commercial artists have patrons. You owe it to your clients – who are paying for the expensive biscuits and hilariously expensive deliberately mismatched chairs – to take brilliant and original things to them first.
Taking them to paying clients first is also sensible from a commercial perspective too. Don't spend too long doing too many of these for free or you'll soon discover that you've got something of a time and money hoover on your hands. PR is one thing, but you can't spend it in Sainsbury's.
I always have a little mantra: ON-PAID first, UNPAID second. If you're running a business it always pays to prioritise the former over the latter.
Kevin Chesters is the executive planning director at Mcgarrybowen. He is joining Ogilvy & Mather in April