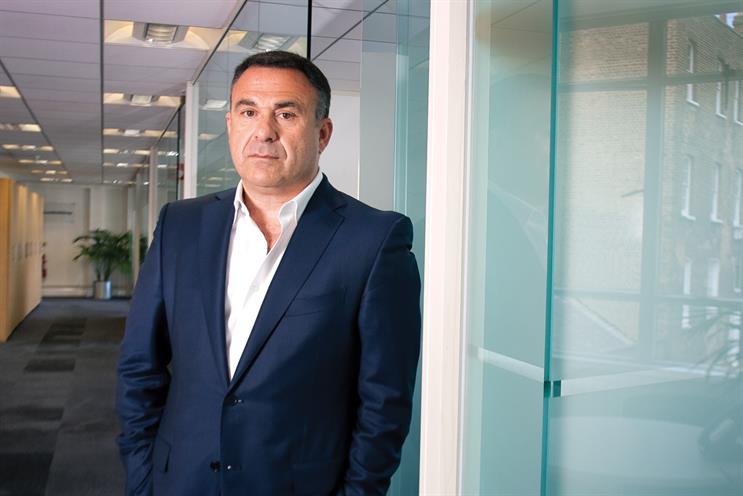 Colin Gottlieb, the EMEA chief executive of Omnicom Media Group, is a serious Disney fan, exhibiting a sizeable figurine of The Hulk in his corner office. His favourite Disney films are Saving Mr Banks, The Avengers and Monsters, Inc.

His zeal for the brand only grew when the Omnicom agency OMD landed the bulk of the £120 million EMEA Disney media account in April. The win was crucial in beginning to offset the network's agonising loss of the £600 million global Vodafone business weeks before.

Gottlieb is now working to create "Team Orchestra" for Disney and says the brand – whose scope is believed to be larger than a traditional paid-for approach - is a model for what all clients will demand in the future. "They want to create their own world for their 'guests', as they call them," he explains. "They have stopped thinking about campaigns and are thinking about journeys and relationships with consumers. I can see every automotive client asking for that in a few years."

Gottlieb has been in his current role for 13 years, since he sold Manning Gottlieb Media, the agency he co-founded with Nick Manning, to Omnicom in 1998. Back then, a team of 45 generated billings of about £90 million; today, 325 handle billings closer to £500 million.

The pair earned millions from the sale – Gottlieb has just ordered a new Ferarri to add to his collection of "several", including an F40. But, unlike Manning, who left the holding company in 2006 saying "everything I have aimed to do, I have achieved", Gottlieb isn't yet finished.

For now, Gottlieb still feels "a pride and a buzz" when he wakes up in the morning. His passion has led to French colleagues remarking "Colin, you're not very English" and he is sometimes mistaken for being Latino "because I can get quite animated".

He is out of the country for about a week-and-a-half each month, and says: "I've got the most amazing clients, and a few crazy ones, I've got the most amazing friends and I get to go to places like the Nordics. What does a North London boy know about the Nordics?"

Then there are the dramatic changes taking place in media. "It scares me: we are living through the world's biggest-ever social experiment," he points out. "I'm not talking business, I'm talking about kids and privacy. In 2007, there were 5,000 Tweets a day. Now there are around 500 million."

And, of course, there was the rollercoaster of the Omnicom and Publicis Groupe merger that never was. "It was an interesting and unique experience," Gottlieb says. "I learned much. Now it's gone, we're eager to move forward rapidly."
In discussions around acquisitions and management issues, someone will say: 'Well, you built MGM'
Responsible for revenue and margins for Omnicom's media agencies (primarily OMD and PHD) across some 40 markets, Gottlieb says it's actually "the non-functional" things that really matter, such as when he is parachuted in to give clients a little extra attention.

"I can't tell you the number of times favours are asked," he says. "It's that oil around the machine, where you sit with someone and say: 'Look, I know you want to say no, but…' It takes time to build up that trust."

Gottlieb started his media career at Time Buying Services as a 19-year-old trainee who "knew nothing" and was paid £2,500 a year. He feels a loyalty to Omnicom, which bought his company and then offered him the EMEA job "even though I had no credentials".

But he is realistic that he won't stay at the company forever: "They will either tell me to go, or I will wake up one morning and they will be asking me to do something I don't agree with, or I just won't like it any more."

Gottlieb said he wouldn't be tempted by a job at tech giants such as Google or Facebook, but would be more likely to work for a brand or start his own agency. "Because I love clients," he says.

Stepping up to the Omnicom board in the US also does not appeal (even though he has a family home in Miami). "A wise man knows his limitations," he muses. "I live in London and I've got a community here [in Omnicom Media Group EMEA]."

Staying at Omnicom also keeps him connected to his entrepreneurial roots. Being one of the pair behind MGM holds sway in Europe, he says: "There is definitely a badge of honour when you have built and sold. In discussions around acquisitions and management issues, someone will say: 'Well, you built MGM.'"

Gottlieb has three children who are all in the business (one is client-side at Sony), but he also watches over his staff with a paternal pride. He hates to micromanage but lays down the law if he needs to:

"People know that, if they mess around, I'll be there on the next plane."

For now, he'll follow his own advice to his kids: "Whatever you do, do something you really enjoy, because then everything else will follow."