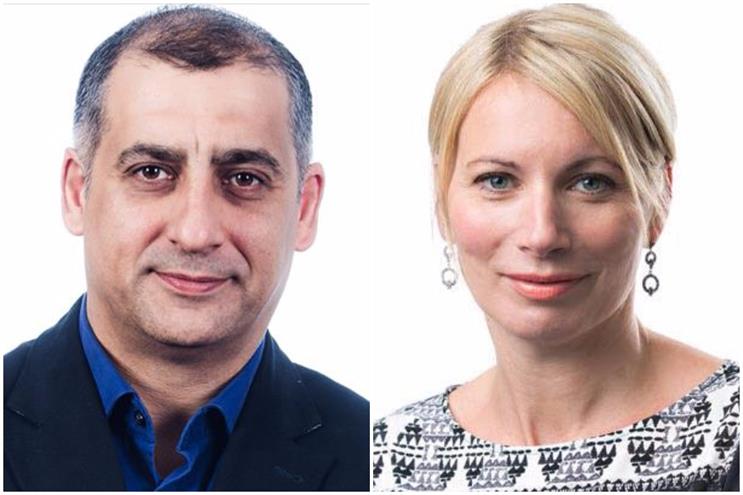 Patel and Glucklich will oversee the judging by more than 70 industry leaders who will decide the most prestigious awards in UK commercial media, including the most coveted prizes for Agency of the Year and Sales Team of the Year.
Patel is one of the most senior figures in the UK out of home industry.
He started work for Primesight in 1991, helped to float it on the stock market and has subsequently run it under private ownership.
Glucklich is a leading agency chief who joined Dentsu Aegis Network as chief executive of Amplifi, its media innovation and investment arm, earlier this year.
She has been a champion of media agencies during her career, which has included spells at Initiative, independent agency BLM and, most recently, Starcom where she rose to UK chief executive.
Patel said: "The Media Week Awards remain the gold standard for the UK media industry, so I am thrilled and honoured to be given the opportunity to be co-chair of judges with Pippa Glucklich.
"It is a real privilege to get a glimpse under the bonnet of the top agencies and I am sure all the judges will come away excited, inspired and enlighened."
Glucklich said: "I'm delighted to co-chair the Media Week Awards with the legend that is Naren Patel. What an honour.
"These awards unquestionably set the benchmark to recognise and celebrate the very best of the creativity and business outcomes that our industry delivers."
Both Patel and Glucklich have shown industry leadership.
Patel has set up Media For All, a networking group for people from black, Asian and minority ethnic backgrounds in the media industry, and is a trustee of charity Nabs.
Glucklich is president of Women in Advertising and Communications London (Wacl).
Media owners, agencies and other leading organisations involved commercial media will be competing for more than 20 gongs at the Media Week Awards.
This year has seen the launch of a new Media Leader of the Year award, in partnership with The Lighthouse Company, the specialist executive search firm, which is open to media leaders in agencies, media owners, brands, trade bodies and other companies.
Entries for the Media Week Awards close on 6 July.
The winners will be announced at a black tie dinner at the Grosvenor House on London's Park Lane on 11 October.
Find out more at www.mediaweekawards.co.uk