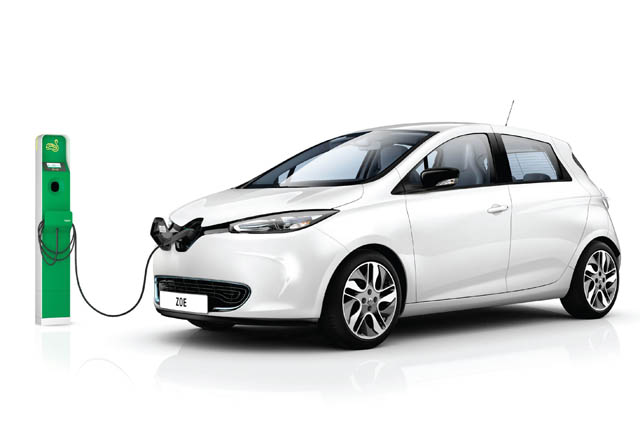 When David Cameron visited Nissan's plant in Sunderland to herald the launch of production of its Leaf electric vehicle (EV) last week, the prime minister used the trip to promote growth in the UK manufacturing sector.
Of the major manufacturers, Renault-Nissan has invested most in an electric future, and chief executive Carlos Ghosn has boldly predicted that, come 2020, some 10% of all the company's sales will come from EVs. However, much like the troubled state of the UK economy, Nissan's Leaf appears a green shoot in an otherwise barren landscape.
To say UK sales of electric vehicle (EV) have stalled is an understatement: with only an estimated 3,000 EVs on the road, the market for fully electric-powered cars is yet to get moving at all. Since 2008, successive UK governments have invested millions of pounds in grants and subsidies to encourage the take-up of EVs and installation of much-needed charge points, with only modest success.
Some brands, including Toyota, have subsequently scaled back plans for EV launches, focusing on other forms of hybrid engine technology in the absence of the requisite demand and infrastructure. For Toyota, that has meant opting against offering its eQ and RAV4 models in the UK.
Nik Pearson, a spokesman at Toyota, explains that, along with anxiety over battery technology and range, the infrastructure required for running EVs "is not yet ready for mass use". He adds: "People need time to come to understand any new power train, but it's a challenging economy so it's going to take longer than expected. It's quite a complicated message to communicate and a challenge for automotive marketers."
As well as a lack of necessary infrastructure, most consumers are being put off by the high prices of EVs, argues Ben Lane at transport consultancy Eco Lane. "The price differential is still too large for the mass market, and that needs to be addressed," says Lane. "You either look into grants and rebates, or simply wait until the cost of batteries comes down."
Lift the handbrake
In an effort to lift the handbrake on EV sales, the Society for Motor Manufacturers and Traders (SMMT) is looking to partner government with automotive brands for an ad campaign promoting the benefits of the new technology. The key, according to SMMT head of communications Keith Lewis, is to change perception of the cars "from novel to normal".
Lewis denies that take-up of EVs has been slow, insisting that with any new technology it "takes a while for things to pick up". He adds: "There were no grand plans for 20% of all new car sales by 2013 to be electric vehicles. We've got infrastructure issues to look at, and these [types of products] always start on the expensive side. It is part of a gradual process."
General Motors-owned Vauxhall, which has rolled out its Ampera plug-in hybrid model (right) last year, is also planning for slow but steady growth. Ian Allen, manager of environmental strategy and Ampera at Vauxhall, says the brand deliberately kicked off marketing for Ampera some 18 months before the product went on sale to tackle a "gap in knowledge" among consumers.
He claims a combination of work by manufacturers to "dispel the myths" around EV performance and educational campaigns led by government will help provide the "endorsement" needed to convince consumers. However, the most important type of marketing, he argues, is experiential – in other words, allowing drivers to try out EVs. "Seeing is believing," he claims.
Consultant Ben Lane agrees more needs to be done to get consumers to test drive EVs. "Research shows that those people who get into electric cars think about them more favourably afterwards. There should be 20 to 30 EVs in every major UK city, from different manufacturers, where people can turn up and give them a go."
However, for others, it is simply a matter of waiting until a critical mass of major brands join the fray. Former Land Rover marketing chief Jim Campbell, now managing director of consultancy Sutherland Campbell International, is expecting a surge of EV sales in the coming years, as manufacturers like Ford and BMW release cars using the new technology.
"Countries like the US and Germany are ahead, but in the longer term there will be a lot more EVs on UK roads," says Campbell. "There's a lot of misinformation out there, but the main issue is there aren't many products on the market. People are brand loyal. Even as soon as the end of 2015, I can see this big discussion about EV sales being over."
Strange as it may seem in a world where new technology is taken up with greedy anticipation, all parties agree it will take some years before EVs are a common sight in the UK. But, with the right marketing messages and a lot of patience, those green shoots and leaves may well grow into something altogether more promising.
Follow @alex_brownsell