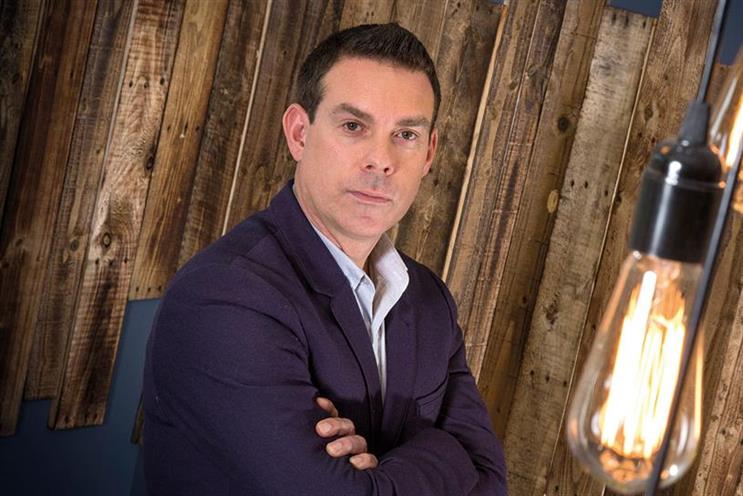 Frampton, a colourful figure who is known for his prolific tweeting, has run Havas Media Group, which includes Havas Media, Arena Media and Forward Media, in the UK and Ireland since February 2016.
However, the future of Havas Media Group as a standalone unit has looked uncertain since the global chief executive, Yannick Bolloré, announced the merger of the creative and media divisions earlier this year.
Chris Hirst became chief executive of Havas UK and Europe, with responsibility for both creative and media.
Following Frampton's departure, Hirst will continue to lead both creative and media teams, the latter of which will be led by Matt Adams, chief executive of Havas Media UK and Ireland.
Hirst said: "I'd like to thank Paul for everything he's achieved and wish him every success for the future. Matt has already demonstrated his intelligence and strong leadership capabilities both to our clients and our teams - we're very lucky to have him."
Although Bolloré maintained the merger was about better integration for clients, it was widely seen as a cost-cutting move and came as the group was acquired by Vivendi.
Like several other agency holding companies, Havas saw a slowdown in growth in the second quarter of this year, with the UK particularly hard hit.
Havas cited media losses, which included Nationwide, as part of the reason for a 7.1% fall in UK revenues in the second quarter.
Frampton's departure is just the latest sign of change in the agency sector within the last seven days.
Tracy de Groose is stepping down as UK & Ireland chief executive of Dentsu Aegis Network after four years and Pippa Glucklich is to leave as UK chief executive of Starcom.
Frampton joined MPG Media Contacts, which later became Havas Media, as a planner-buyer in 1997 and rose through the ranks because of his digital expertise.
He became chief executive of the agency in 2013 and, after taking the group role, he helped to move all of the agencies from a number of sites into a single building, Havas Village, in King's Cross earlier this year.
Frampton has also been a regular columnist in Campaign for several years.
Dominique Delport, global managing director of Havas Group, said: "Saying goodbye after so many years is always filled with some sadness, but also with pride for what Paul has achieved. The results of which have been especially apparent in recent years with our strong UK development in London and Manchester, the acquisition of Target Media and our groundbreaking Havas Village at London's King's Cross."
Frampton added: "After 20 years of success and growth within Havas Group this feels like the right moment for me to try something different and pursue a new direction. To have united all our brands together within one collective group has given me a great sense of achievement and lots of fond memories."