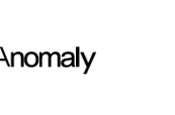 Graham, who will be the agency's first founding partner, is currently assembling a team in the UK, and will set up its base in London. Further appointments are expected over time.
The agency will be run on the same model introduced at Anomaly in New York, which was founded by Carl Johnson in 2005. This model divides the agency's revenue streams into part fees, part IP share.

Anomaly UK will launch backed by existing US clients including Converse and Umbro, and the group is also planning the launch of two as yet undisclosed products that will go on sale in the UK and the US.

Graham started his career as a graduate trainee at M&C Saatchi in 1996 and later worked at CHI & Partners and RKCR/Y&R. In 2007, he was made a managing partner of Saint and business director for Virgin Media.

Johnson said: It's a great time for a more accountable and entrepreneurial approach where our own IP will play as big a role as clients will. Innovation and ideas are always in demand, particularly when budgets are under extreme pressure.