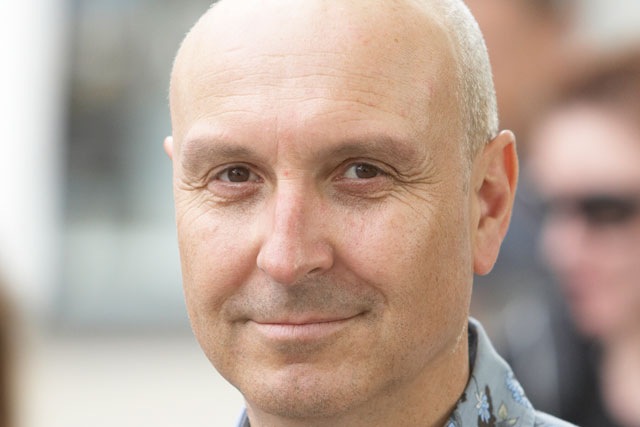 Name: Paul Tullo

Job: Creative: partner, Tullo Marshall Warren
The reason I got into advertising was ... as a kid, I liked drawing things, making things, had an overactive imagination and liked books and words. I sort of didn't have any choice.
The campaign I'm most proud of working on is ... I immerse myself into every project, to the point that I can't remember anything before or afterwards.
And the campaign I pretend I wasn't responsible for is ... British Airways Club World. Two weeks before 9/11, we ran a campaign to introduce flat beds, with the image of the Twin Towers seen in a horizontal position and the headline: "See the world from a different angle." Yikes!
My favourite campaign created by someone else is ... The Johnny Cash Project. An online participatory idea that gets people to illustrate a single frame of Johnny Cash's final music video. Design, art direction, illustration, music, emotion, religion, life and death ... all in one campaign.
The most embarrassing moment of my career so far was ... doing the "Full Monty" in front of clients and TMW staff as part of the entertainment at a Christmas party.
The best celebrity I've worked with on a campaign is ... Dale Winton - lovely guy, good with trolleys. More recently, on a project for Lynx, Lucy Pinder provided a bit more spice.
The person I'd most like to work with in the industry is ... a bit of a cliche, but John Hegarty.
The person who's had the biggest influence on my career is ... I went to a stuffy old school, with traditions, rules and uniforms. I had a mad art teacher, an old hippie with a brilliant intellect. He taught me to "think different", as well as suggesting I'd "have fun" in advertising. I learned more from him than from four years in art school.
If I wasn't working in advertising, I'd be ... I'm a closet architect. I love all things that are spaces, style and design.
In ten years' time, I'll be ... somewhere up the Amazon.