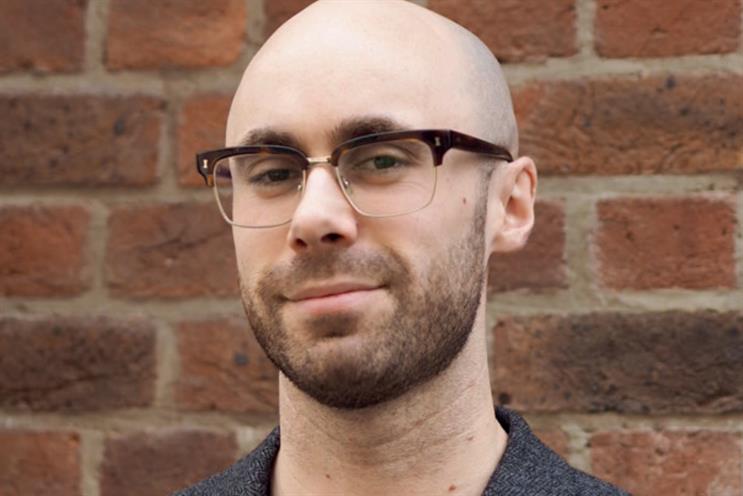 Facebook "On This Day" reminded me that it had been five years since I was one of Campaign's Faces To Watch, with a photograph of my youthful self smiling nervously back at me.
Recruiters started calling and asking to join my professional network on LinkedIn. But I was happy where I was, and the fact that DDB had nominated me and said such kind words made me feel genuinely loyal.
I stayed for another three years and saw social grow from an after thought to a robust team with its own campaigns and KPIs; involved from the very beginning and at the heart of every brief.
I then moved to The Corner to work on different accounts and with the more daring clients smaller agencies tend to have. They often have smaller budgets, but they take risks with social and are willing to experiment. My team is involved in every pitch – from the beginning.
Campaign asked me to reflect on some observations and lessons learned so, in true social media style, here they are in no particular order.
Number six will blow your mind...
Things that have changed:
The importance of social
Once an afterthought, now clients and agencies see the value in properly supporting their campaigns online, as well as maintaining a constant presence.
The rise of the influencers
From emailing bloggers and hoping they would write about it for free to fully formed strategies, working with online celebrities (and their agents) to reach new audiences.
The shift from organic to paid
Social was once a free-for-all but now it's a paid platform. Going viral once meant capturing the zeitgeist but now means having the right media strategy.
It's not about audience building. It's about reaching people
How many "likes" does your Facebook page have? It doesn't matter. What was once the be-all and end-all is now a vanity metric. Pay for your content to be seen by the right people at the right time, like any other channel.
My tips and general musings:
Be someone who people want to work with
In a world of collaboration, you have to be an energy that people want in the room. To paraphrase Bill Bernbach, life's too short to work with assholes.
Do the job first. The title will follow
I was hired as a social strategist, but the team needed direction so I started acting like a head of department, developing how we sell, run and grow social. The Corner recognised this and made it my job.
Do the boring bits first
We all have bits of our job we dislike but, instead of letting them bog you down or hang over you, just do them. If it takes ten minutes, then do it now. Brain space is a rare commodity in this industry, so you have to create your own. Ideas need room to grow.
Andrew Blakeley is strategist and head of social at The Corner. Blakeley was featured in Campaign's Faces to Watch in 2012.